STABILIZER
Suppresses alignment changes during normal driving.
Significantly improved ride comfort.
Scroll
Cruising stabilizer for comfortable cruising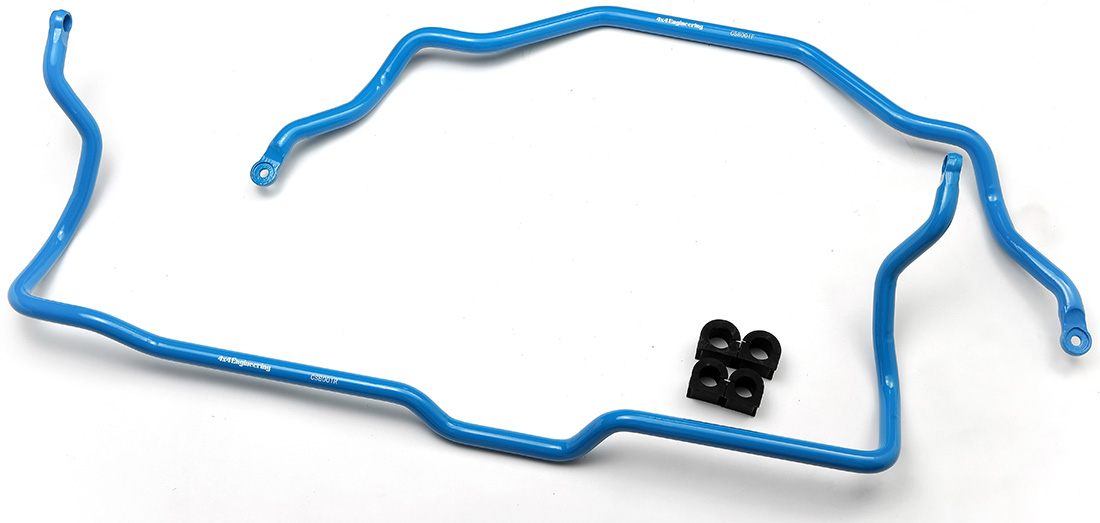 The concept of the cruising stabilizer is "comfortable cruising".
By suppressing alignment changes during cornering on-road, it has an excellent effect, especially when installed on low height settings with high grip and on high-speed tourers.
The rigidity and durability of the stabilizer itself is also improved, and self-lubricating type is used for the installation bush (except for some models).
STABILIZER LINE-UP
TOYOTA
LAND CRUISER 80
LAND CRUISER 100
LAND CRUISER PRADO,HILUX SURF
FJ CRUISER
SUZUKI
JIMNY
notes

フロント用取付けブッシュ付
H16.10以降モデルへの装着の際、別途純正部品が必要になります
(*In addition to this,genuine parts are required for installation on models after Oct.2004.)