4x4 Engineering Service

Stance & Policy
This was more than half a century ago.
The 4WD vehicle was a "tool" for running through roadless areas, cutting through mountains, and surviving in harsh environments.
As time passed, the car became known as a "recreational vehicle," and the aggressive style it was born with eventually gave way to a more sophisticated design.
The number of fans attracted to 4WDs gradually increased, and the aftermarket market also expanded.
In 1988, we established "4×4 Engineering Service" specializing in 4WD as a development of our predecessor, Matsumoto Motors. Since then, the company has been developing aftermarket parts that truly satisfy 4WD enthusiasts. The company offers a wide range of products from heavy-duty practical parts to stylish dress-up parts. All of our products carry the solid brand identity that only 4×4 Engineering Service can provide.
4×4 Engineering Service will continue to support your unique 4WD life while pursuing the essential appeal of 4WD.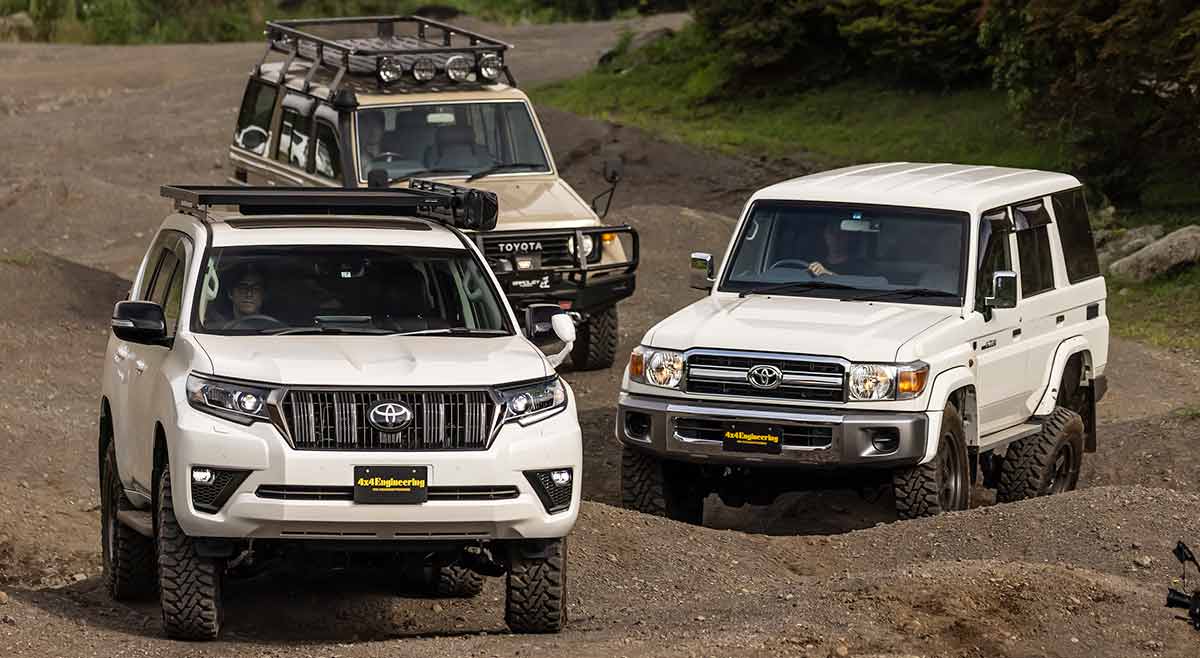 Founder's Message
We are a group that provides a "dream" for XC maniacs.
There are many Japanese made XC cars, such as Toyota Land Cruiser, Mitsubishi Pajero, Nissan Safari, ISUZU Big Horn, Suzuki Jimny, etc., which dominate the world.
Our company's basic policy is to upgrade the advantages of those famous cars and create functional parts necessary for XC life.
Therefore, we are proud of the fact that the whole company is a "four-wheel drive maniac".
The source of our product development is the voice of the four wheel drive maniacs all over the country, and the events such as JJ (Jeep Jamboree) where these people gather.
The knowledge and information obtained from these events is brought back to the company for analysis and created by our maniacal planning staff.
The created functional parts are fused with "function + quality + design" at a high level, and are tested at rally trade races such as Paris-Dakar and trial races held all over the country, and sent out to the world.
In the 1998 Paris-Dakar Rally, many of our parts were installed on Team Kanamori's Land Cruiser, and we won the class championship.
Among those parts, the "BRADLEY-V" is regarded as the strongest in the world.
The BRADLEY series has been recognized for these achievements and has been genuinely adopted by automobile manufacturers.
With the confidence that we have gained in the 20th century, and with the expectation of a new cross-country life in the 21st century, we have opened this website of 4×4 Engineering Service.
We are proud to introduce many of our products here, so please take a look at them.
2001 Nobuhiro Matsumoto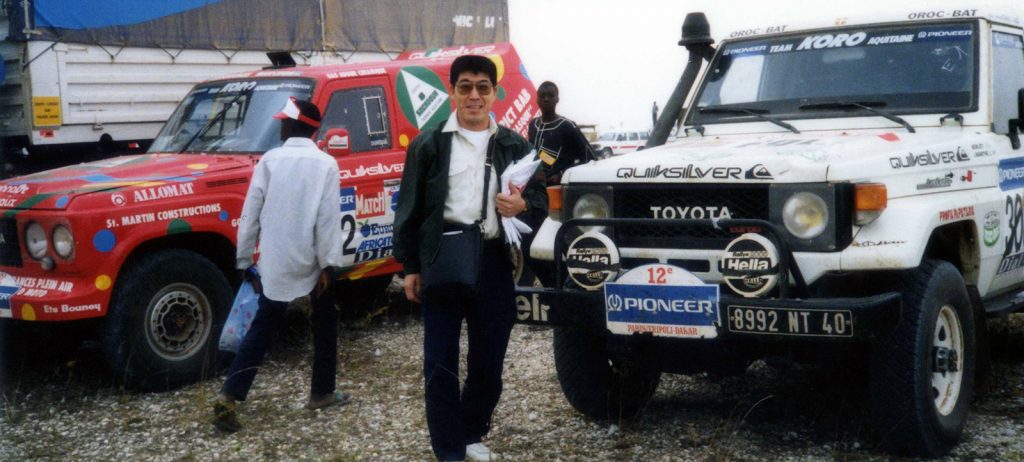 Profile of Nobuhiro Matsumoto
| | |
| --- | --- |
| September 13, 1948 | Born in Kani-cho, Kani-gun, Gifu Prefecture, Japan (now Kani City, Gifu Prefecture) |
| August 1973 | Matsumoto Motor Company was founded and purchased FJ45V |
| 1975 | Buy a BJ40 |
| July 3, 2009 | The last car was BJ46 |