DRIVE SHAFT BOOTS
Protects the front inner side drive shaft.
Scroll
Improved durability and increased reliability when driving on rough roads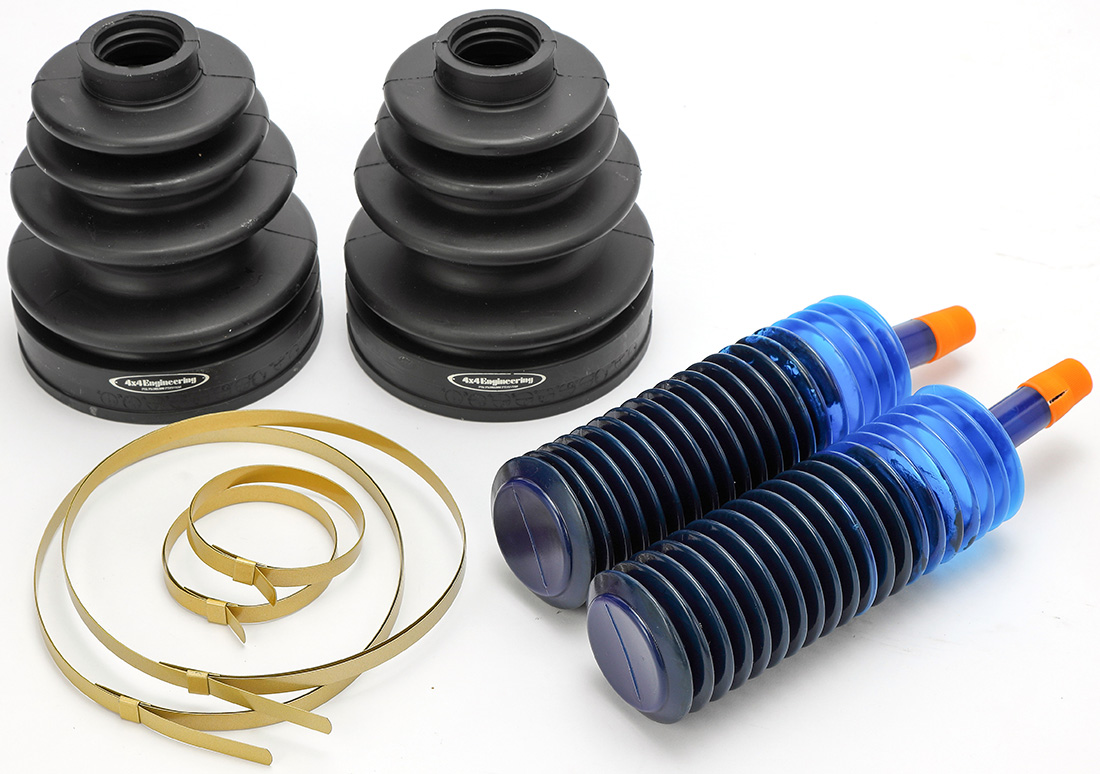 This is a part for the driveshaft boot (inner side) that is prone to breakage due to the increased angle of the front driveshaft when the vehicle is lifted or lowered.
The actual movement and stroke of the front side drive shaft was verified to find the cause of the tear. Compared to the stock product, the durability has been greatly improved without increasing the wall thickness.
A special band and filling grease required for installation are included in the package.
DRIVE SHAFT BOOTS LINE-UP