HOOD DAMPER
The hood can be opened and closed lightly. For Land Cruiser 70 series only.
Scroll
Helps to open and close the hood for easier maintenance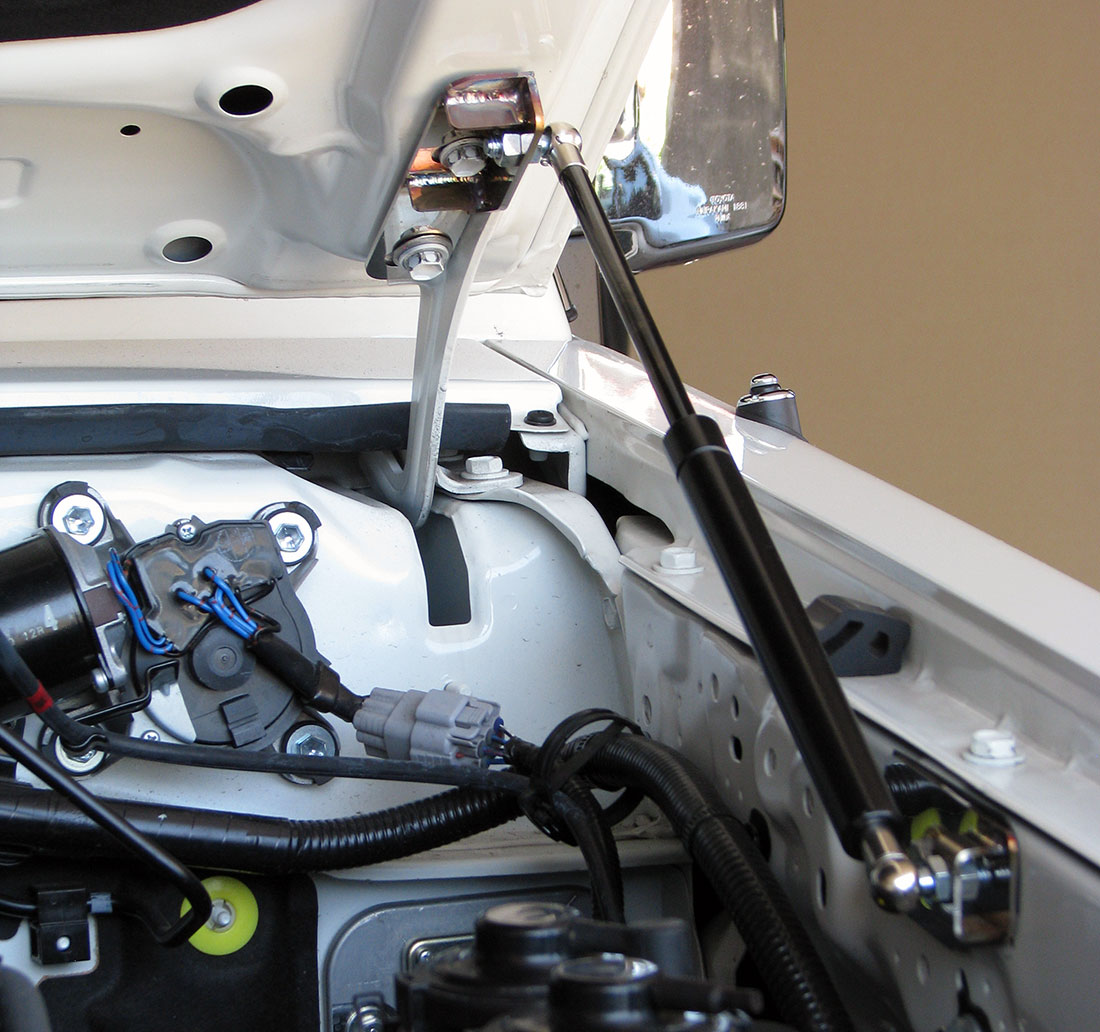 This is a special part for the Runkel 70 that allows you to open the heavy hood lightly with the reaction force of the damper. As the hood support pillar is no longer needed, access to the engine compartment becomes easier, and maintenance becomes much easier.