URETHANE BUSHINGS(for leaf springs)
A popular part with increased rigidity and excellent durability.
Scroll
High rigidity and high durability that you can feel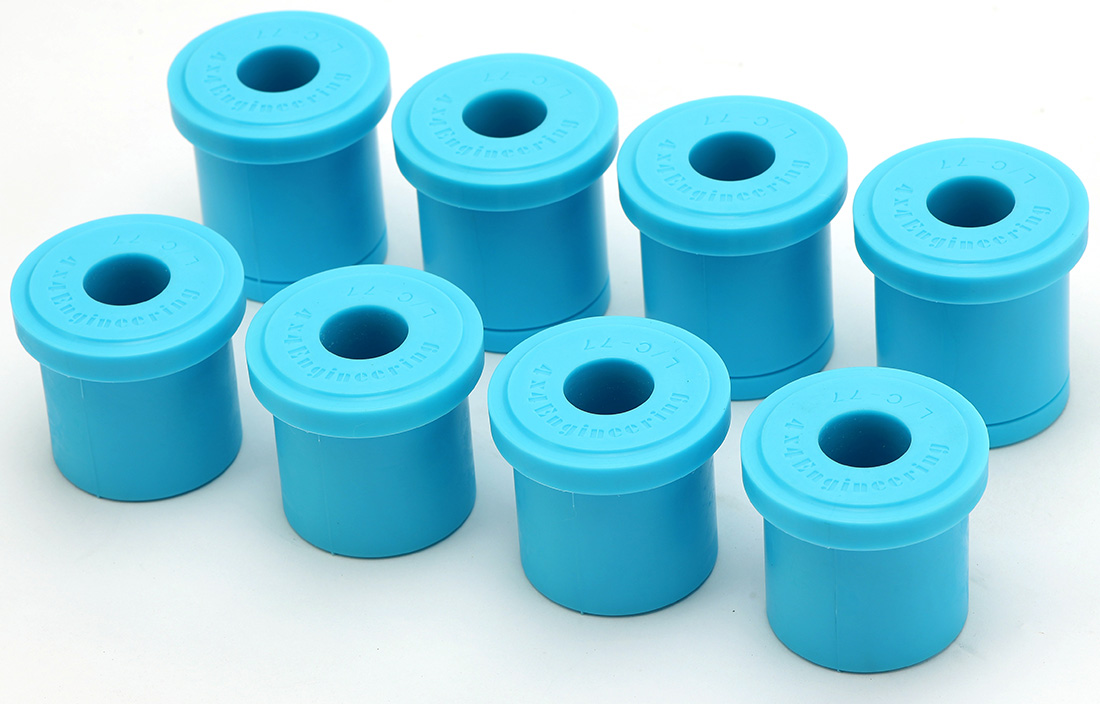 These bushings are made of polyether urethane with a hardness of 90 degrees, which provides even higher rigidity and durability than the stock rubber bushings. It dramatically increases the rigidity of the connection between the body (or alu shackle) and the plate spring.
This is a popular product that is easy to install and modify, and has a very positive effect after installation.
URETHANE BUSHINGS LINE-UP
TOYOTA
LAND CRUISER
Item Number

TPUA1000K

Matching

BJ/P/HZJ7#(S59.11-H11.8(Nov.1984-Aug.1999))
J6#
J40/41/42/44/46(S55.10-S59.10(Oct.1980-Oct.1984))

Price(Tax included)

¥20,000(¥22,000)

Item Number

TPUA1000

Matching

BJ/P/HZJ7#(S59.11-H11.8 (Nov.1984-Aug.1999))
J6#
J40/41/42/44/46(S55.10-S59.10(Oct.1980-Oct.1984))

Price(Tax included)

¥11,000(¥12,100)