RACE REPORT

24th BRADLEY CUP CHALLENGE
2022 LANDCRUISER TRAINING MEETING
Forty-seven Lancre riders from all over Japan took on the challenge of this historic and traditional trial.
The 24th "BRADLEY Cup" (Land Cruiser Training Meeting) was held on March 20 (Sun.) at the SANAGE Adventure Field (SAF), one of the best off-road courses in the Tokai region.
Forty-seven Lancre riders from all over Japan gathered for the trials, which were held for Land Cruisers and Land Cruiser Prado. Some drivers came from as far away as Kyushu and Hokkaido, which showed the long history of this event and its high name recognition.
SAF, which has courses in a variety of situations such as forest roads, steep hills, moguls, and rock, had four sections this time. All of the sections required dynamic and delicate maneuvering while accurately assessing the car's condition, and the participants boldly attacked each section with their beloved cars.
Good weather, but course conditions were very slippery.
Although the day was blessed with fine weather from the morning, the course conditions were by no means easy, as the rain that fell the day before left puddles in various places.
The trial competition is based on a point deduction system, and points are deducted for contact with poles or tape that delineate the course, backward movement, or stopping for more than five seconds. The winner is the driver who has the fewest points deducted from his or her score in each of the four sections.
The first section is a combination of a V-shaped valley and a direct rocky ascent. The majestic sight of the RANKULE rumbling up the steep rocky slope toward the goal was a sight to behold.
The second section is SAF's famous rocky runway. In order to get over the huge rocks, the riders must accurately recognize the position of the four wheels and the movement of the suspension.
The third section is a mogul, where the key to victory is the choice of driving line. At the entry to the mogul and at the point where the cars pass through a large hole, some cars run through the hole with the front end of the car bouncing up and down, causing the audience to gasp in excitement.
The fourth section is also a combination of SAF's famous chest-thumping eight sections and a straight uphill road.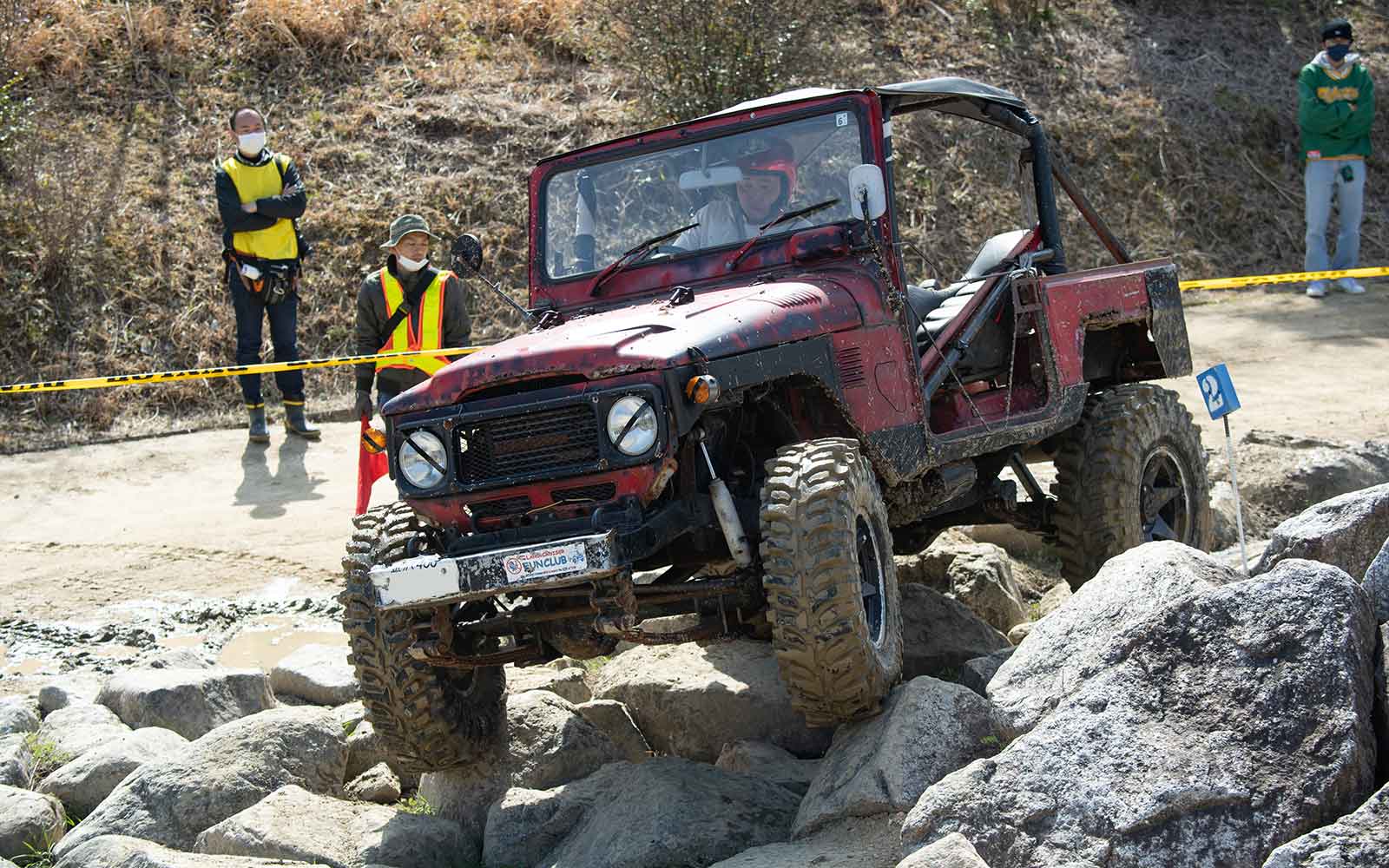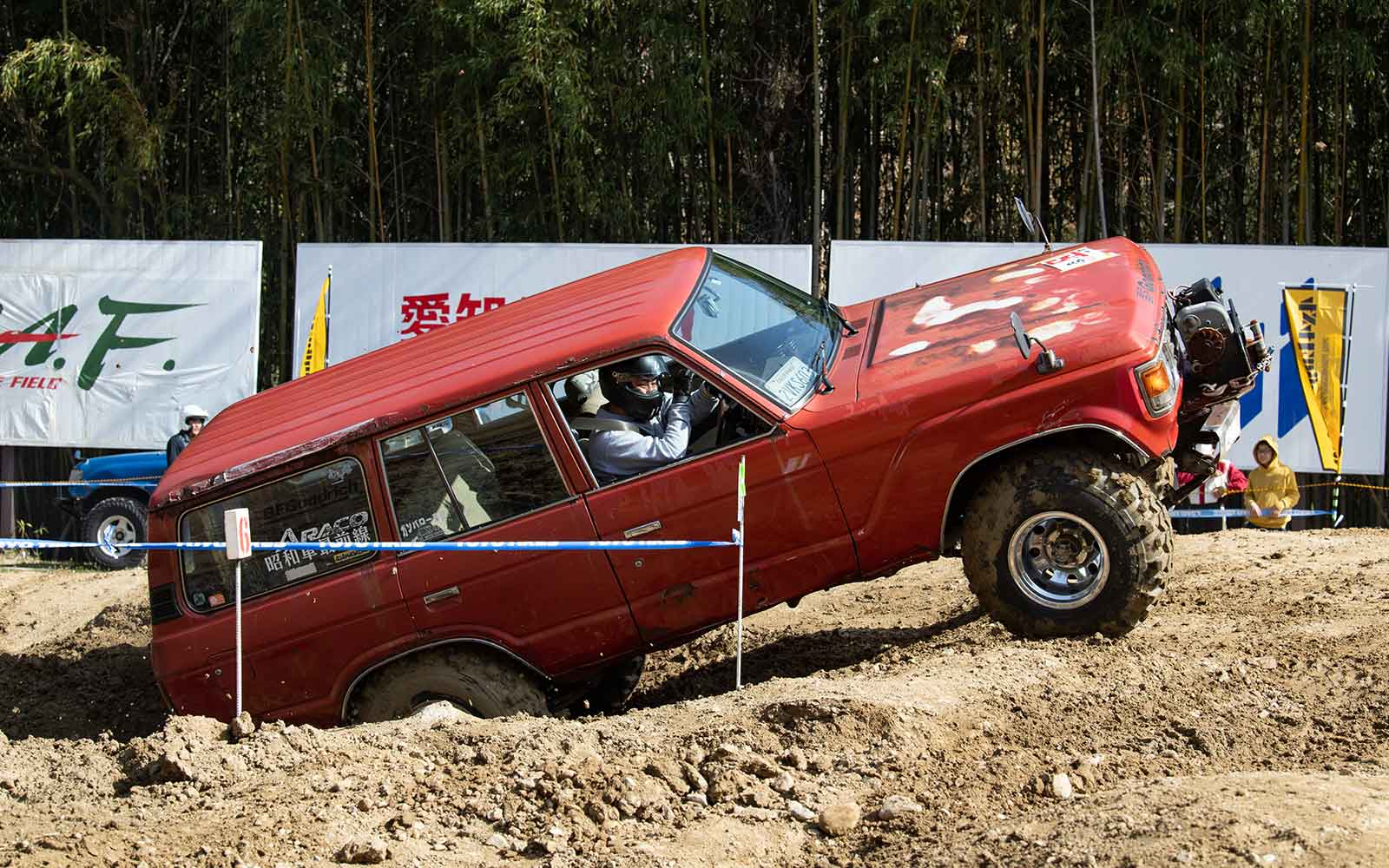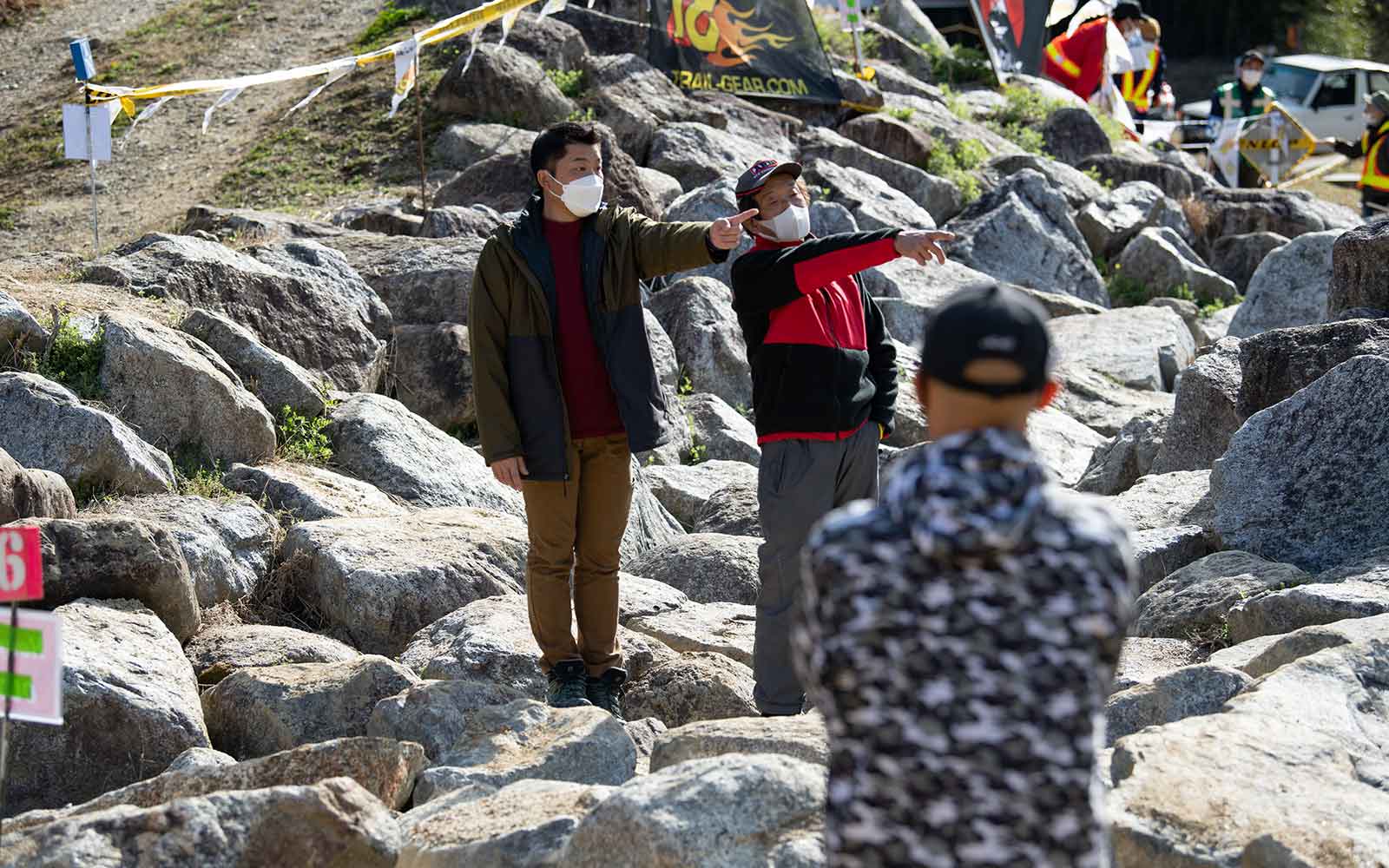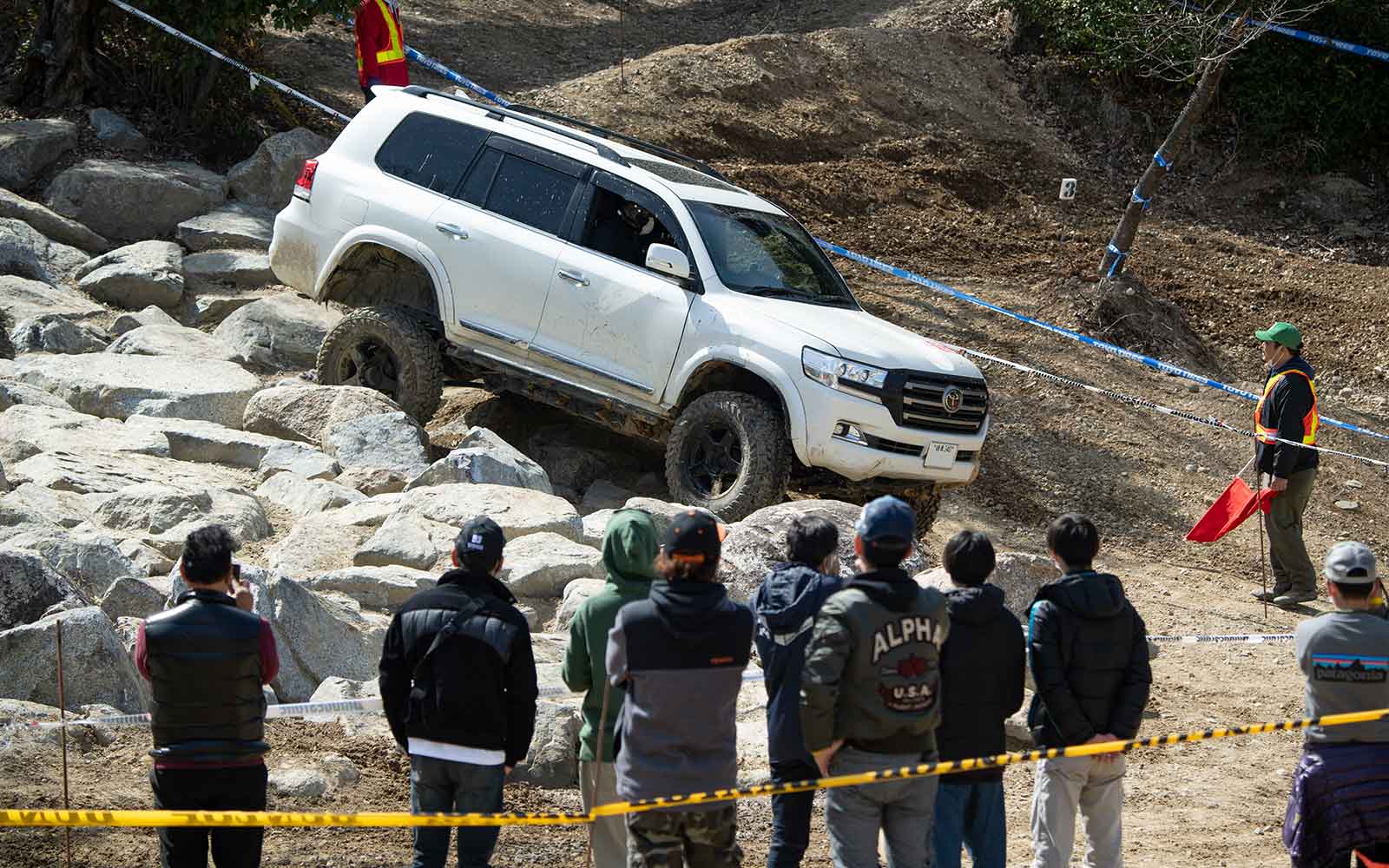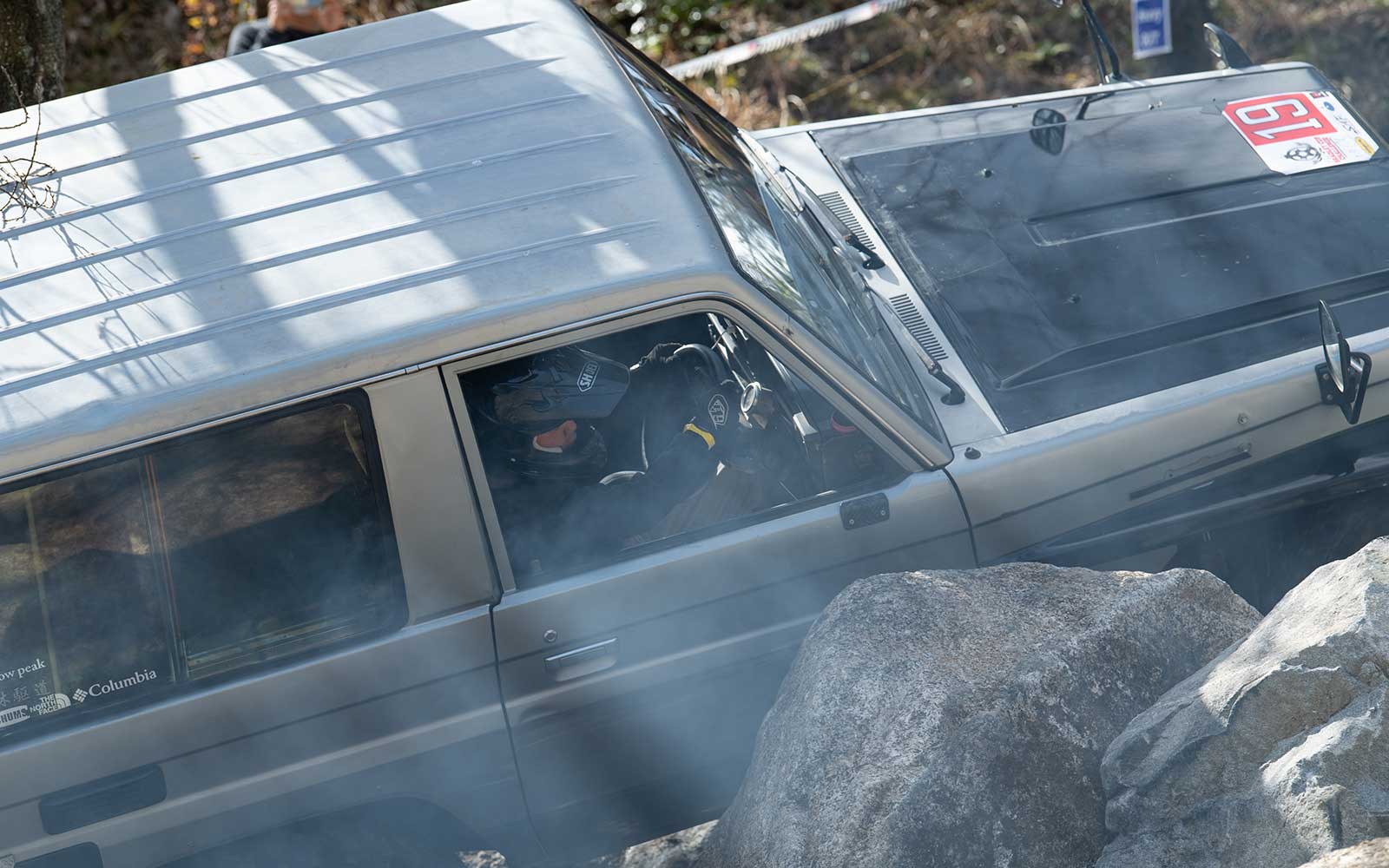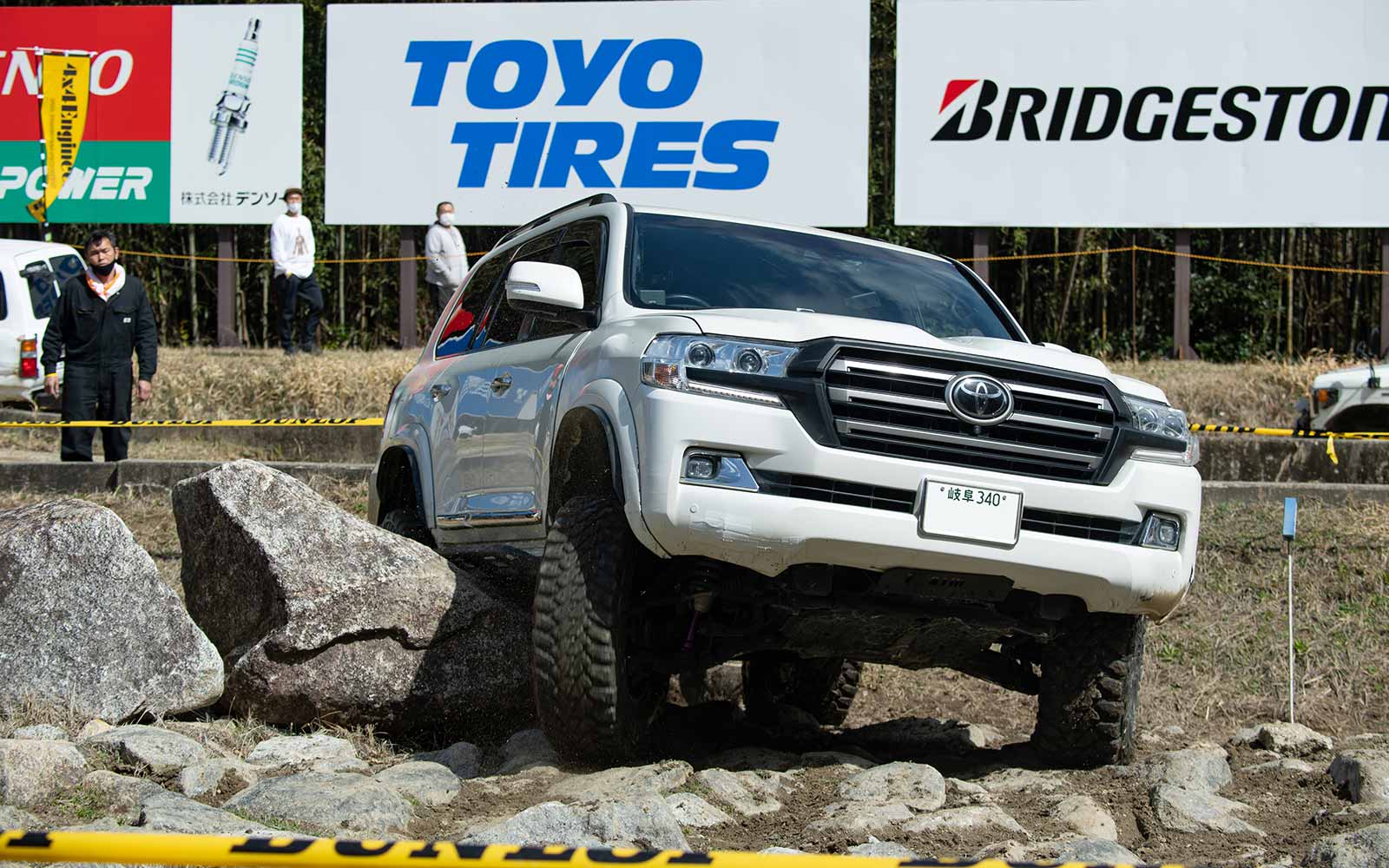 Smiling trophies after a day of fierce competition
The overall winner was #40 Nishioka Tomoaki (BJ41V, Land Cruiser Tomonokai), a 40-passenger, who scored cleanly in three sections with his skillful steering and precise acceleration operation.
In second place was #14 Shota Hamachi (SANAGE team) with car 80 (S-HDJ81V). There were two clean spots. With 1 clean, #4 Hiryu Yamaguchi (FUNDUCE custom's) came in 3rd with a 70 (GRJ76).
The winner, Nishioka, received the BRADLEY Cup's famous trophy, handmade by Terada Oyafuji, and a forged wheel, the BRADLEY FORGED Takumi.