Exterior

Land Cruiser Prado 90 Series Rear Ladder (Matte Black) is in stock now.
Rear ladder for 90 series Land Cruiser Prado is in stock now!
The rear ladder is now in stock, which we have been waiting for a long time.

This is a matted black rear ladder for the Land Cruiser Prado 90 series.
Part Number: TLP-A07 List Price: ¥53,000 (¥58,300)yen
It can be installed on both long and short bodies, and is made of stainless steel with a special coating that gives it outstanding strength and durability.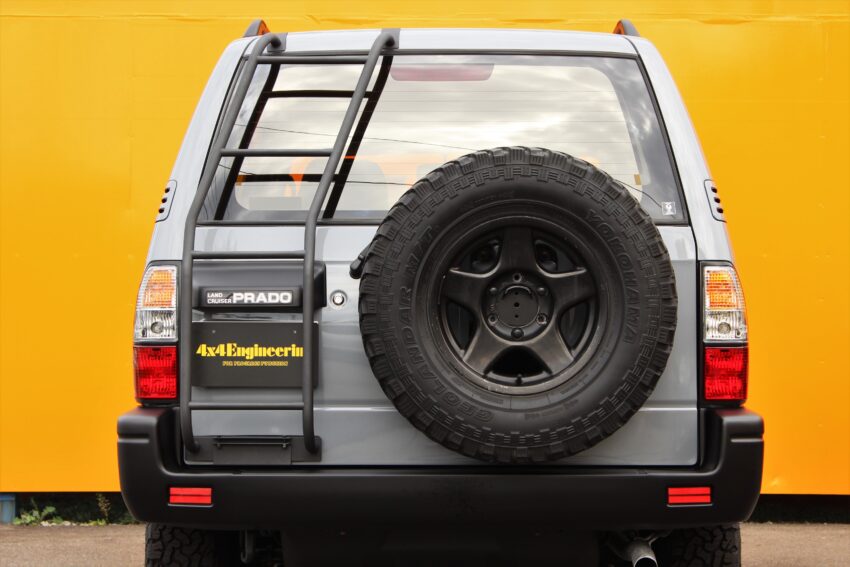 This is a part that can be used not only for loading and unloading luggage on the roof rack, but also for customization.
We have received a lot of inquiries about the matte black color for the Land Cruiser 70 and Jimny.
Also, the rear ladder lineup for the 90 series Land Cruiser Prado is one of the few products available from domestic manufacturers.
In addition to the matte black model, a stainless steel buffed model is also available.
Part Number: TLP-A06 List Price: ¥49,000 (¥53,900)yen
We look forward to hearing from you.