Mitsubishi Triton also has BRADLEY V!
We just received word from Thailand that it's been installed!
The Triton was also imported and sold in Japan until 2011. The Triton is produced mainly in Thailand and is sold almost worldwide.
After the minor changes to the current model, the front mask is similar to that of the Delica and Outlander sold in Japan, giving it a sharper look.
What was installed on the Triton was the BRADLEY V! The face design is 16×8.0J 6H139.7 inset0 FACE4.
The rims are a very attractive size with a three-dimensional look and depth.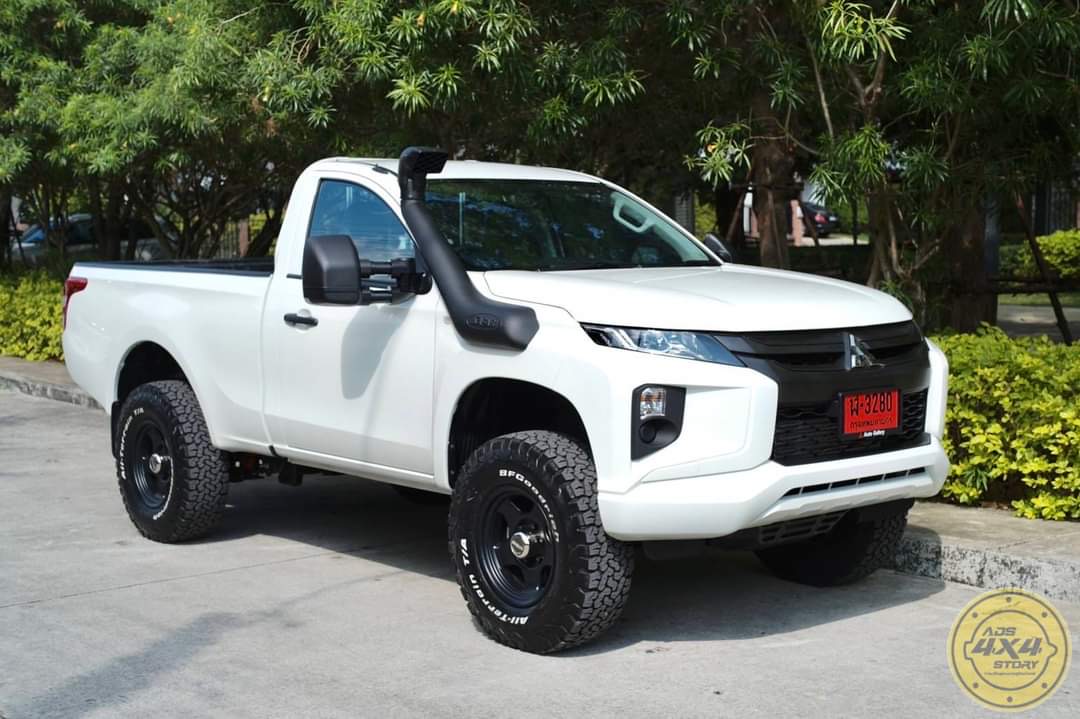 The combination of the white body and matte black color with the same color as the grill, mirrors, and snorkel is also very tasteful!
Customization with white letter tires is also popular in Thailand as in Japan.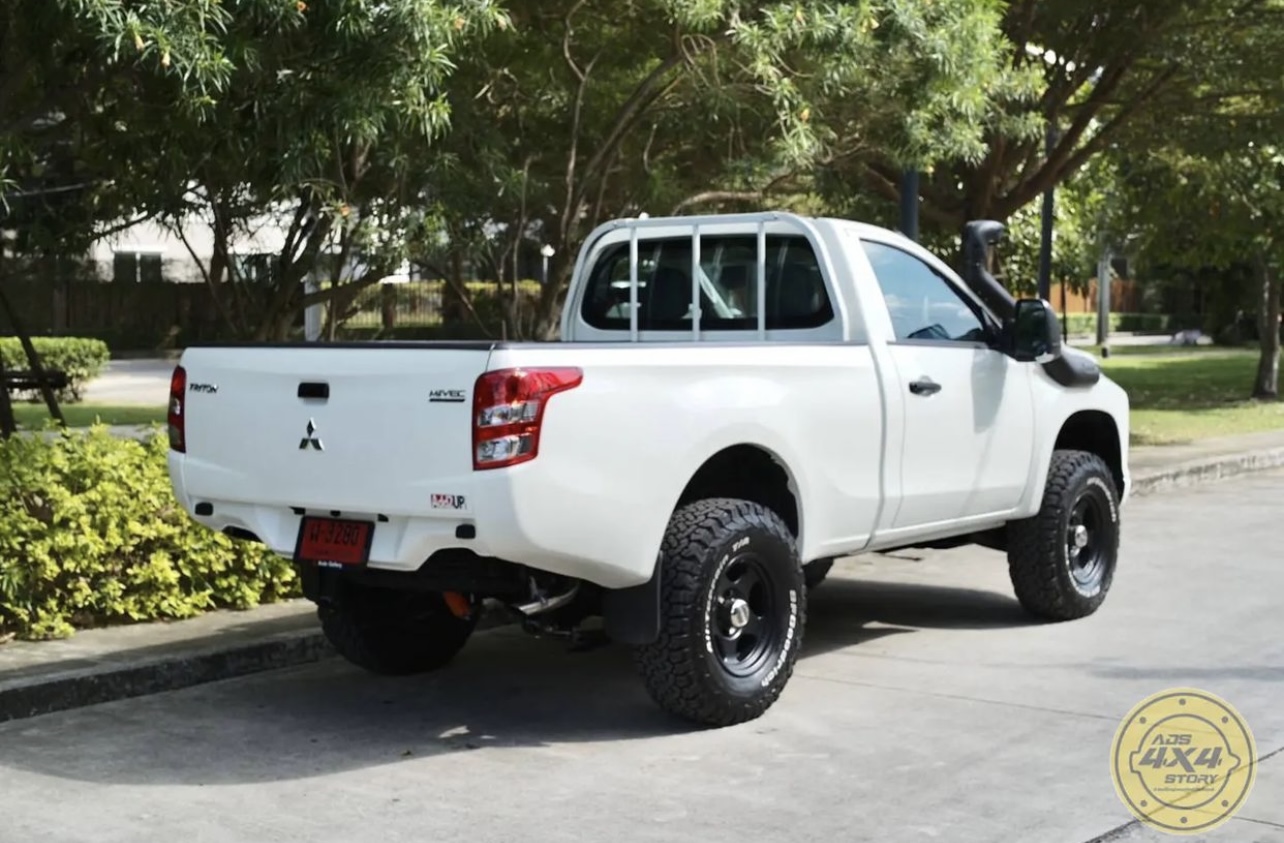 The BRADLEY V is a rare sight to see in Japan, and the single carburetor makes it even more refreshing.
Like Toyota's 125 Hilux, it's one that will be very popular when it goes on sale in Japan!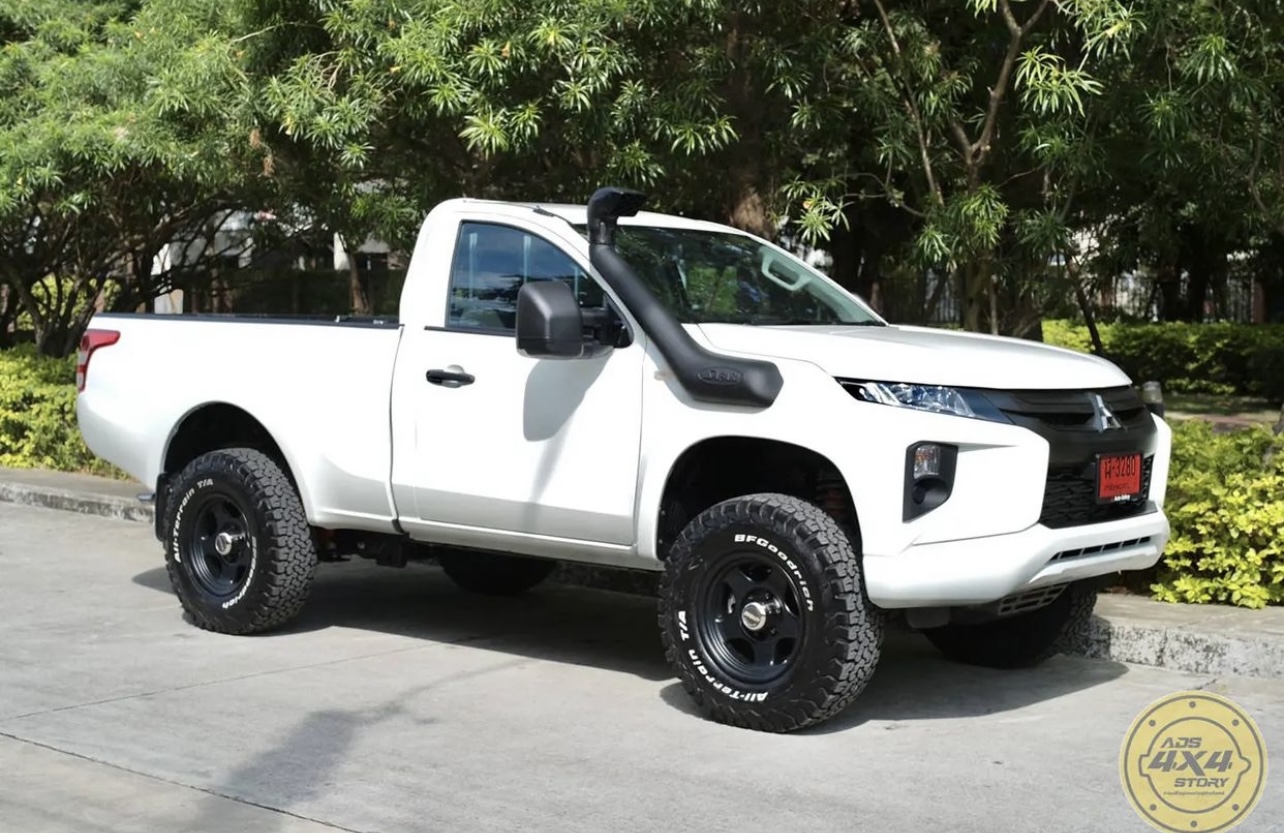 This time, we received the installation from a store in Thailand.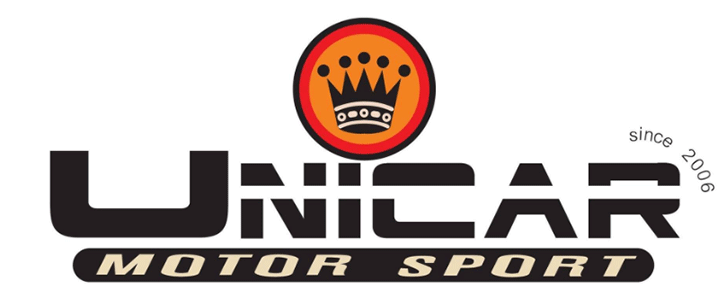 [UNICAR MOTOR SPORT].
Thank you very much for your patronage of 4×4 Engineering's products. Thank you very much for this opportunity.