BRADLEY

BRADLEY is compatible with 4POT brakes of Pajero (V97/98)!
BRADLEY's 17-inch calipers are compatible with V97/V98 Pajero's 4-pot calipers!

Wheel Matching Guide.

All Mitsubishi and Pajero V97/V98 series cars have 4POT calipers on the front.

Since the brake calipers are large, the back of the wheel disc interferes with the brake caliper and the wheel

is not suitable for many models, but the BRADLEY π can be installed without interfering with the brake caliper!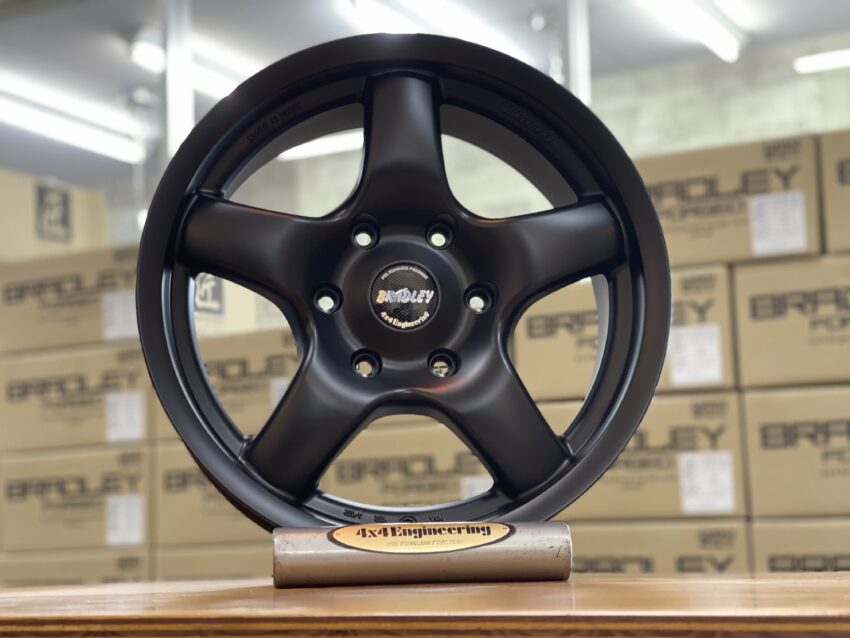 ■17×8.0J 6H139.7 inset+35

■Color: Super Black, Matte Black, Gun Metallic, Pearl White, Bright Silver

■List price: 42,000 yen (46,200 yen)

You can now choose from a wide range of five colors!

How about customizing your Pajero (V97/V98) with a simple but present 【BRADLEY π】?

Also available in different inset sizes for 150 Prado and 125 Hilux.

We are looking forward to hearing from you.

Click here for the product details page!