Latest News

BRADLEY FORGED Artisanal matte titanium bronze.
BRADLEY FORGED Artisanal matte titanium bronze.
This is a standard size from BRADLEY V.
16×6.5J 6H139.7 inset-5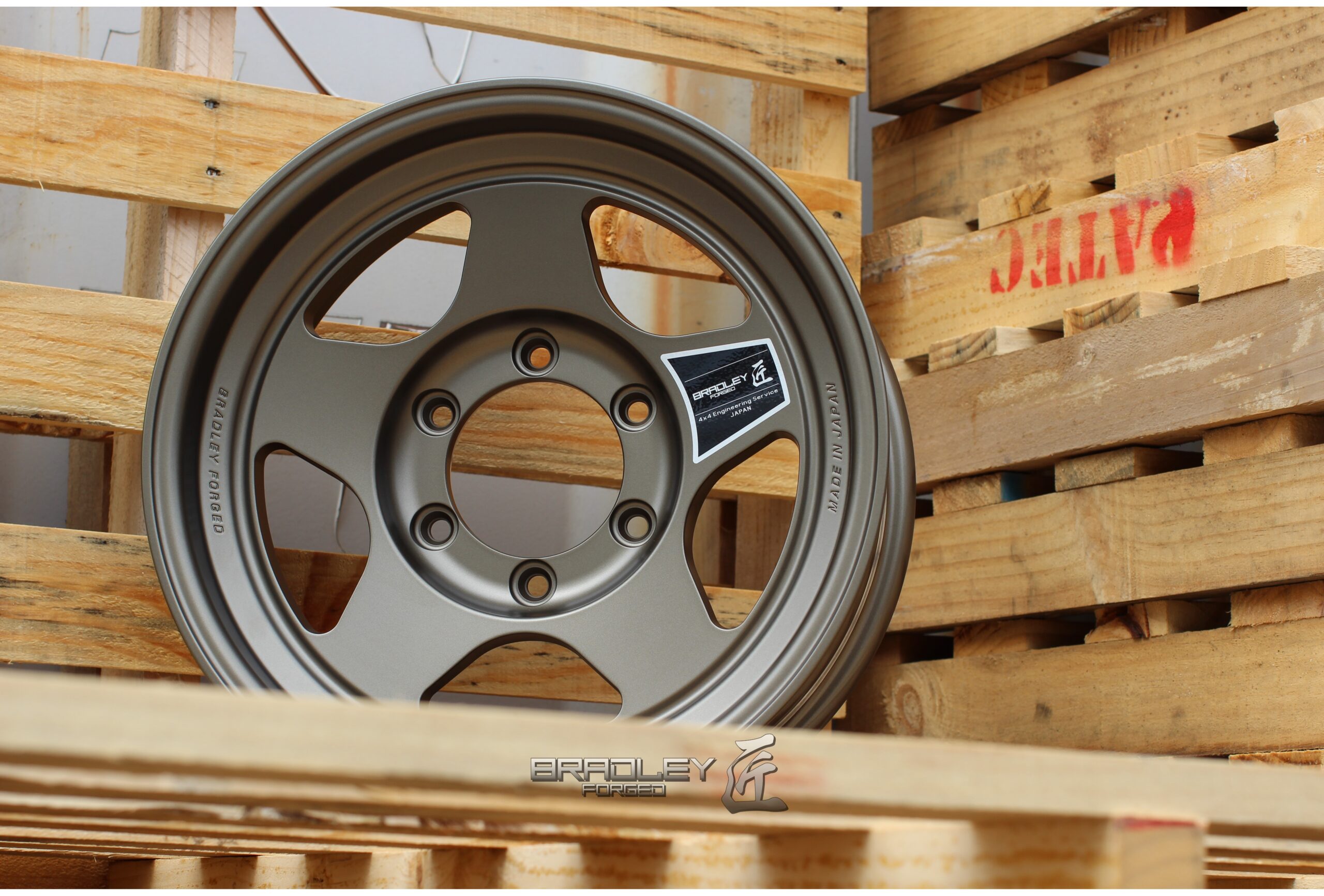 The matte titanium bronze color was added to the lineup at the same time as the 16-inch model was released in October last year.
This size is recommended for Land Cruiser 70 series narrow body (6H) vehicles.
The BRADLEY series does not have a lot of bronze-colored products, so it looks fresh.
The bronze color, which is neither too bright nor too dark, is a characteristic and attractive color.
Currently installed on our demo car, Land Cruiser 70 (HZJ77)!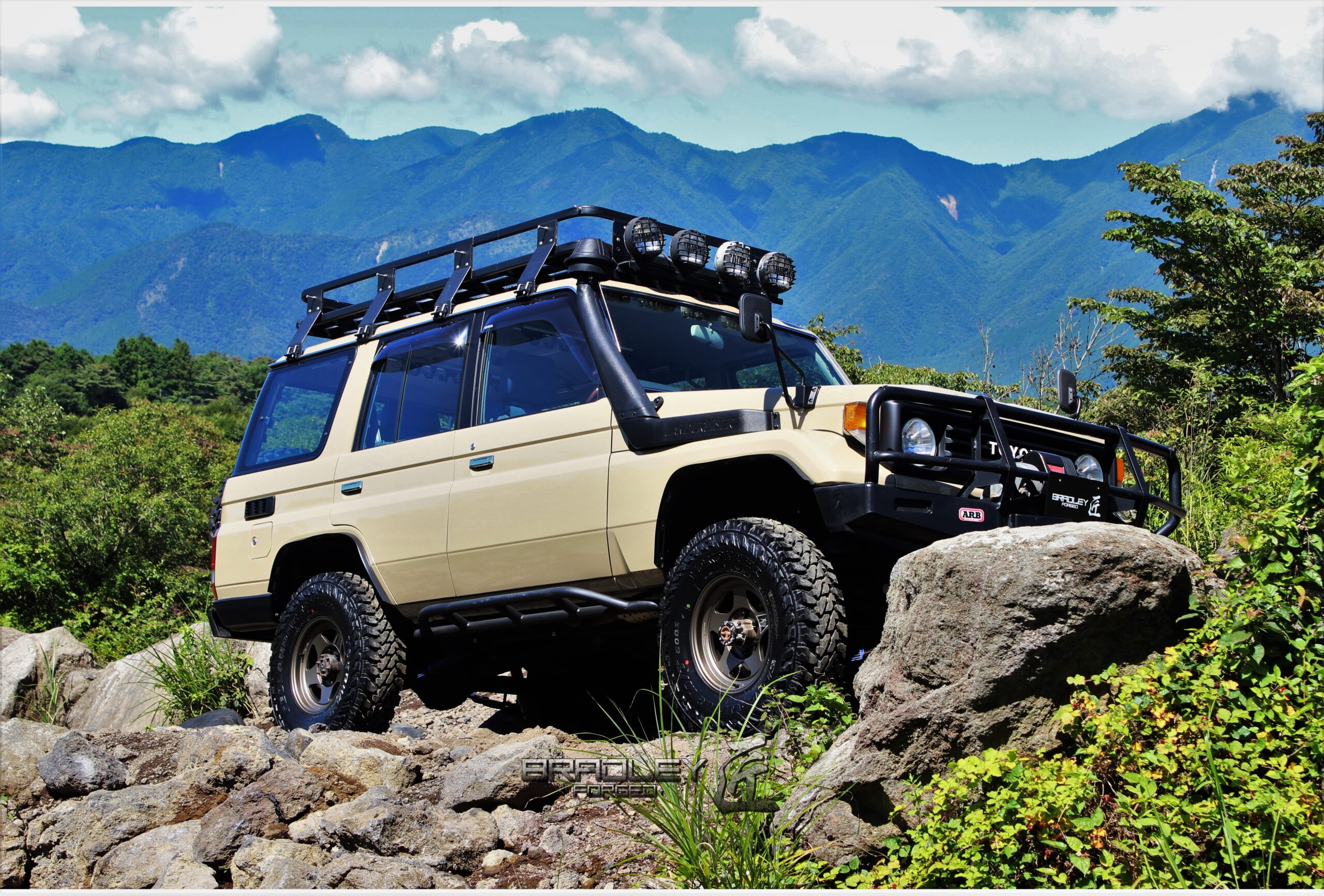 The disc design is a fusion of the face of the negative inset and the sharp design of the forged.
It gives a more three-dimensional appearance. In addition to design, we are also concerned about strength and rigidity, and have set standards that exceed the Japanese government's technical standards for light alloy wheels for passenger cars (JWL/JWL-T).
(JWL/JWL-T) and have passed our own rigorous strength tests.
The strength test of BRADLEY FORGED Takumi is named "Takumi Standard".
It provides high rigidity and strength to satisfy even hard driving such as XC.
[BRADLEY FORGED Takumi] For details, click here!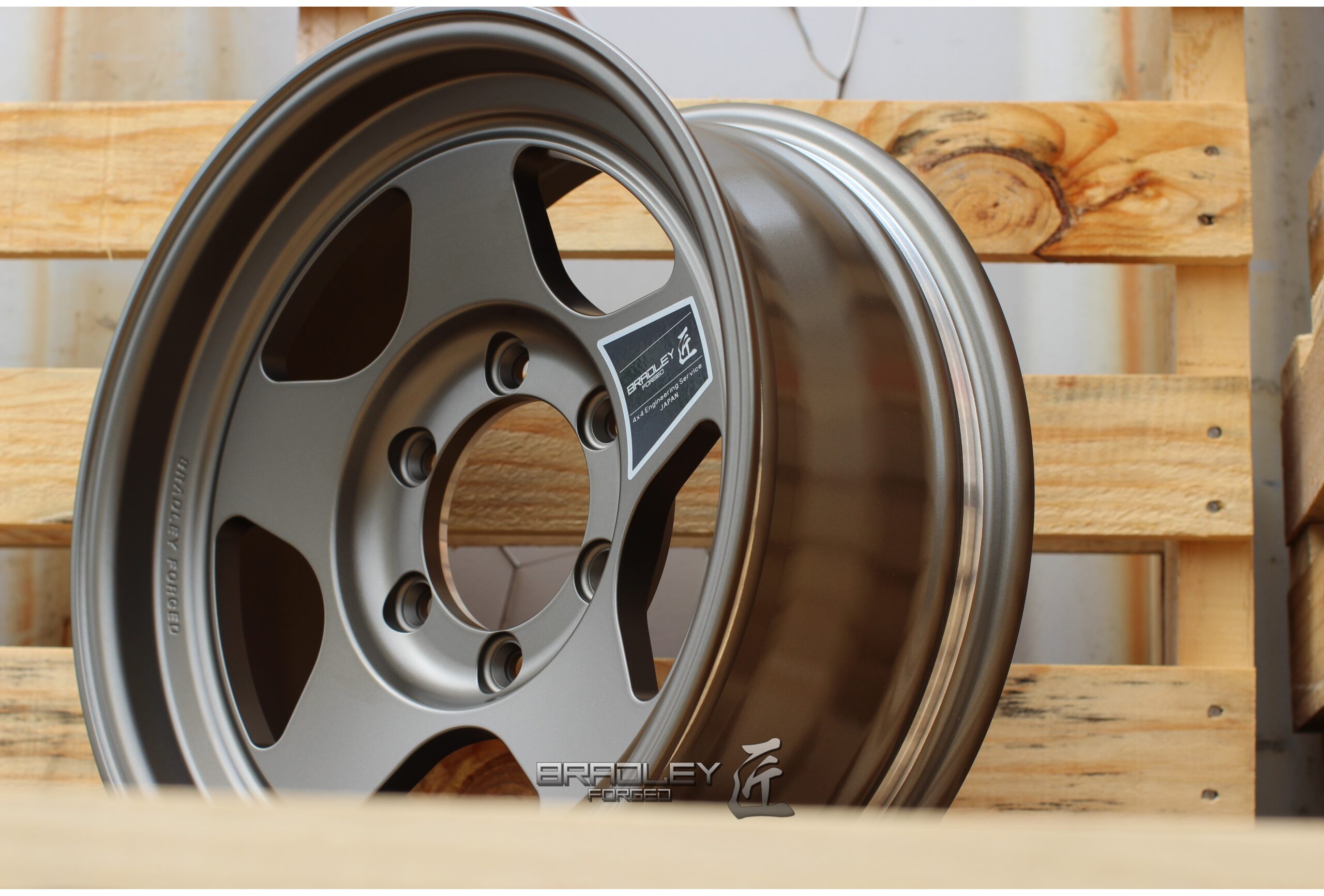 How about customizing with the NEW color, Matte Titanium Bronze!
We are looking forward to hearing from you.