40 years since the birth of BRADLEY : 4x4 Engineering Service

ETERNAL STANDARD
The year 2022 marks the 40th anniversary of Bradley's birth.
4WD wheels were mainly made in foreign countries in those days.
Although there were calls for authentic Japanese aluminum wheels that could withstand rough roads,
there were only a handful of wheels that could meet these demands.
1982.
We have taken a small step to change such a situation in Japan.
The BRADLEY is an aluminum wheel made exclusively for 4WD vehicles in Japan,
and was born from the extremely simple design concept of "making the best 4WD wheel", overcoming all difficulties.
This wheel, which has attracted the attention of rally drivers around the world and is still highly regarded as a masterpiece, is the starting point for us, and at the same time, it is a beacon pointing the way to the future.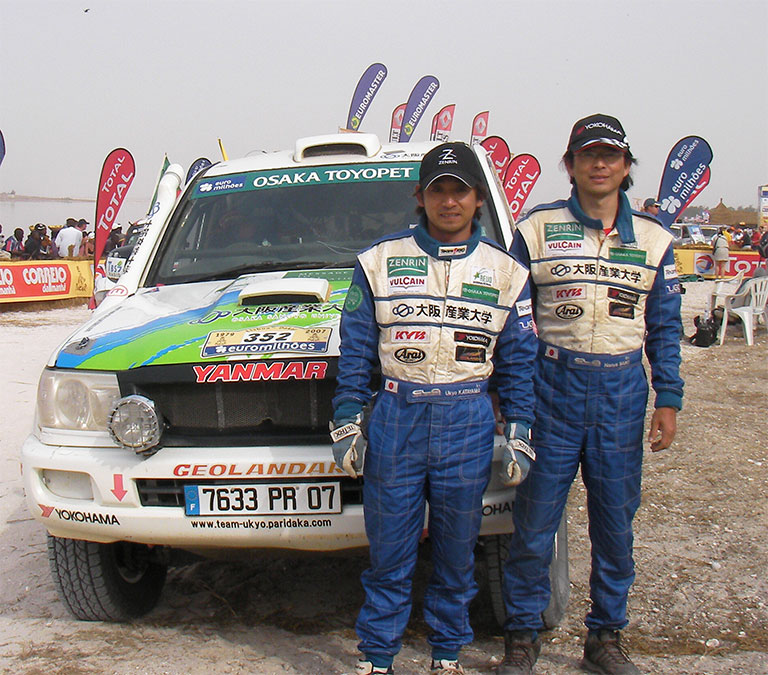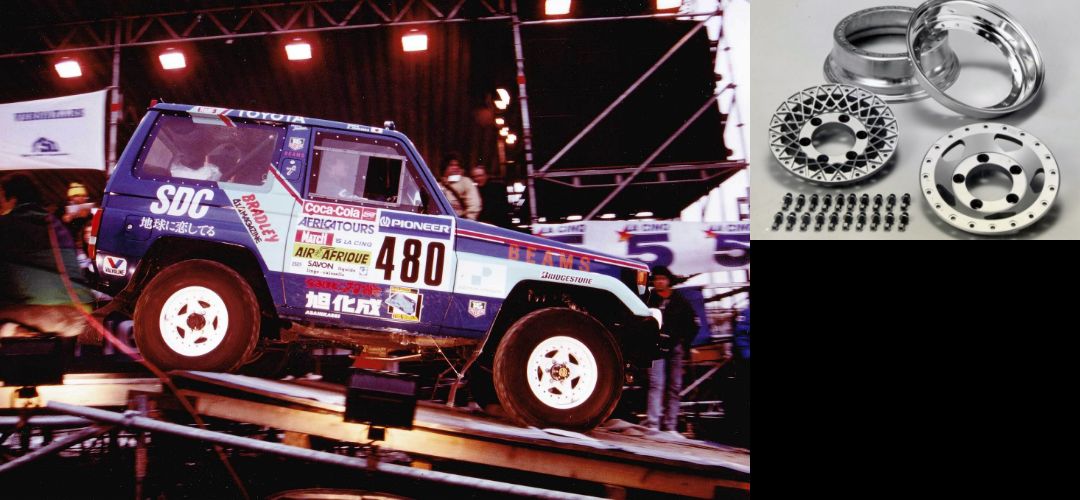 Unstoppable evolution and unchanging thoughts.
BRADLEY is delivered daily to 4WD freaks who drive on all kinds of rough roads.
In the 40 years since its birth, BRADLEY has gradually evolved and various derivative models have appeared.
We want to take function, quality, design, and all other elements to an unprecedented level.
That feeling we hold is exactly the same today as it was 40 years ago.
BRADLEY V", which many Land Cruiser owners have great confidence in,
and The strongest forged model in the series, "BRADLEY FORGED Takumi", etc.
We have been producing genuine 4WD wheels that are worthy of the title of "Masterpiece".
We will continue to manufacture steadily and carefully.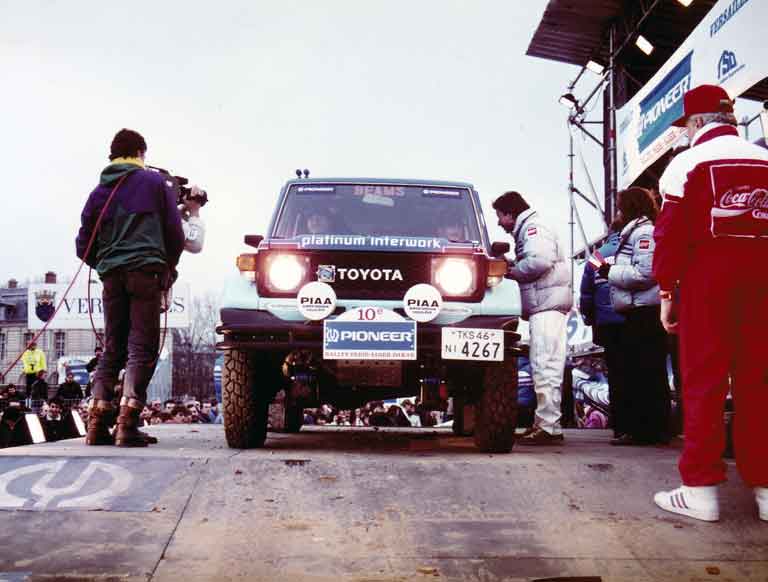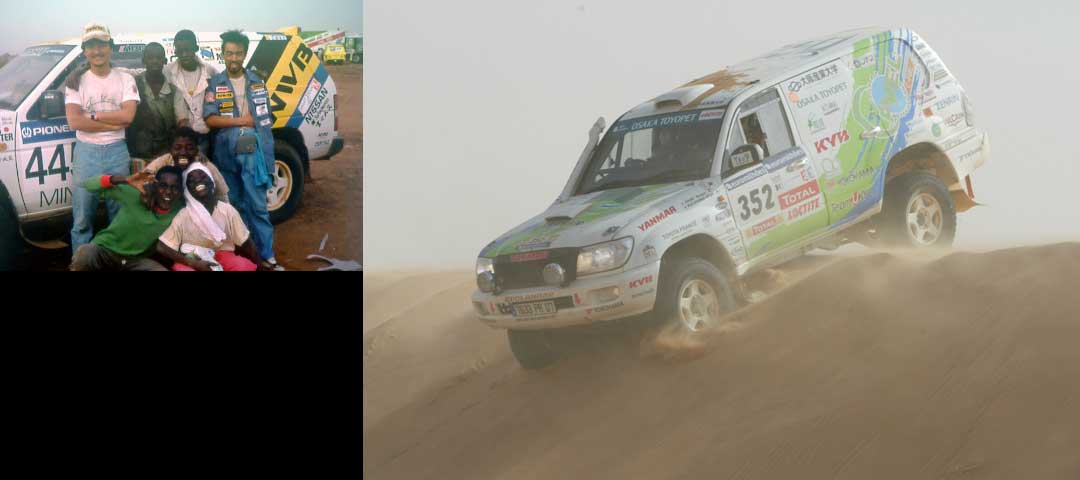 HISTORY
40 years have passed since his debut.
A Brief History of BRADLEY.
The BRADLEY series was introduced in 1982 as wheels for serious off-road use.
From the three-piece BRADLEY-01 to the latest forged models, we look back on the trajectory of the company.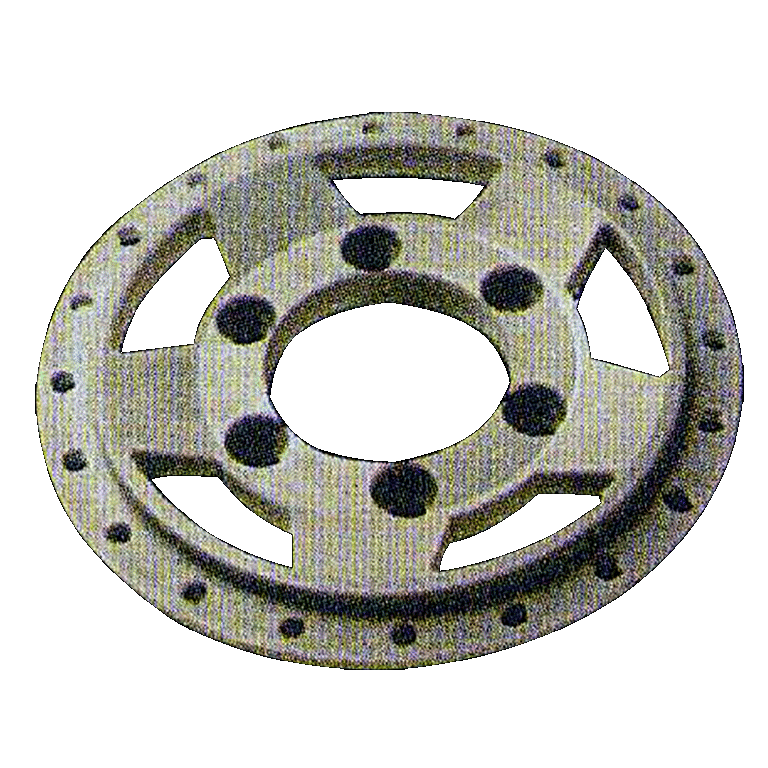 1982
PROTOTYPE
Development started as a 4WD wheel with a 3-piece structure. The photo shows the first prototype disc made by cutting solid aluminum.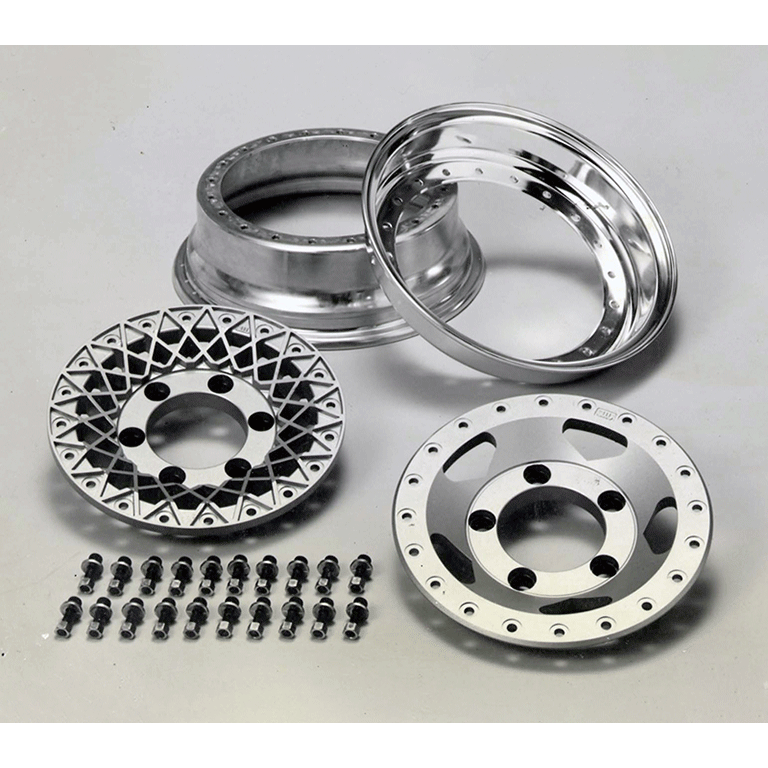 1983
BRADLEY 01&03
The BRADLEY-01, which follows the prototype design, and the BRADLEY-03, with its mesh design, are now available. The multi-piece wheels, which were beginning to be popular in the U.S. at the time, were adopted early on.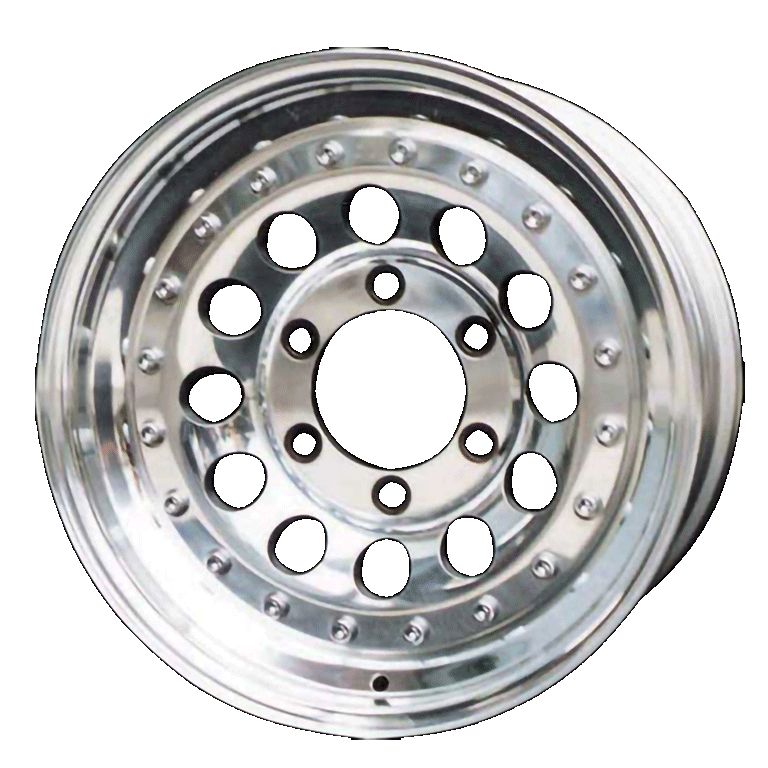 1985
BRADLEY 05
The BRADLEY05 is a forged 3-piece construction for greater ultimate durability, featuring a round hole design on the disc and available in seven colors.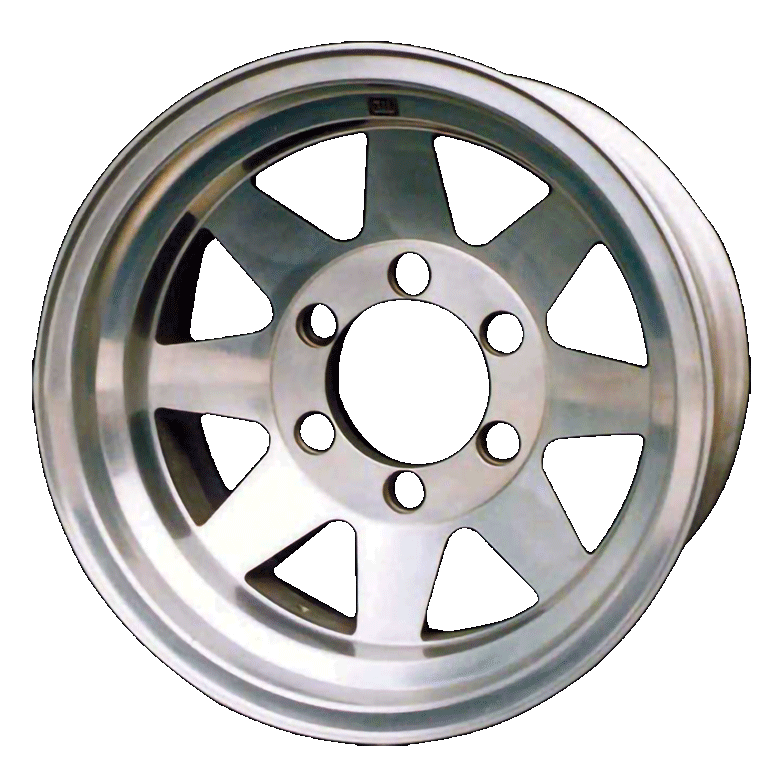 1985
BRADLEY 08
The first one-piece construction wheel, the BRADLEY-08, was introduced. It was an 8-spoke design using low-pressure casting and was only available in 15-inch sizes.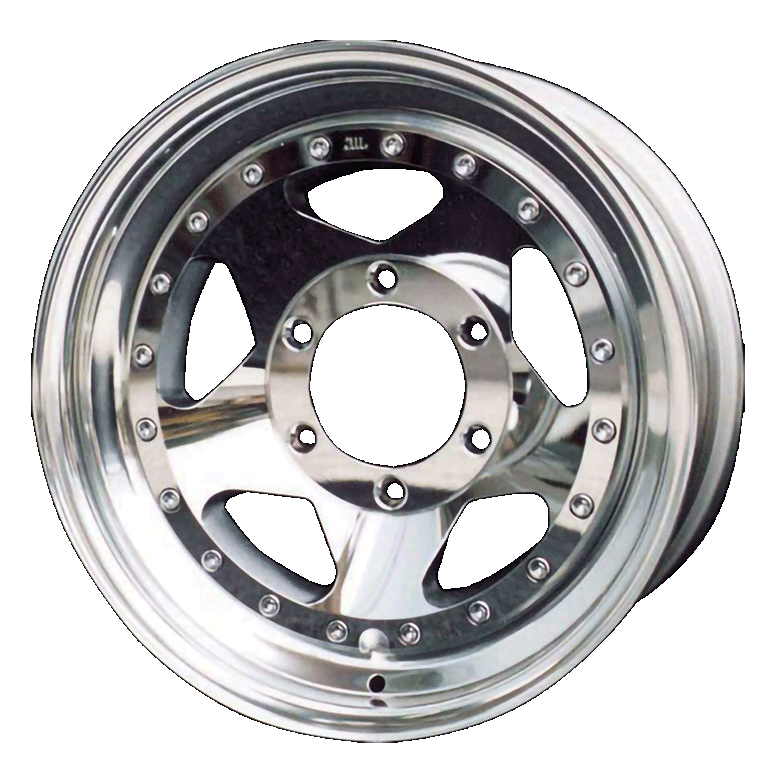 1987
BRADLEY 02
The BRADLEY-02 forged 3-piece wheels were adopted as genuine parts by automobile manufacturers (Isuzu Bighorn).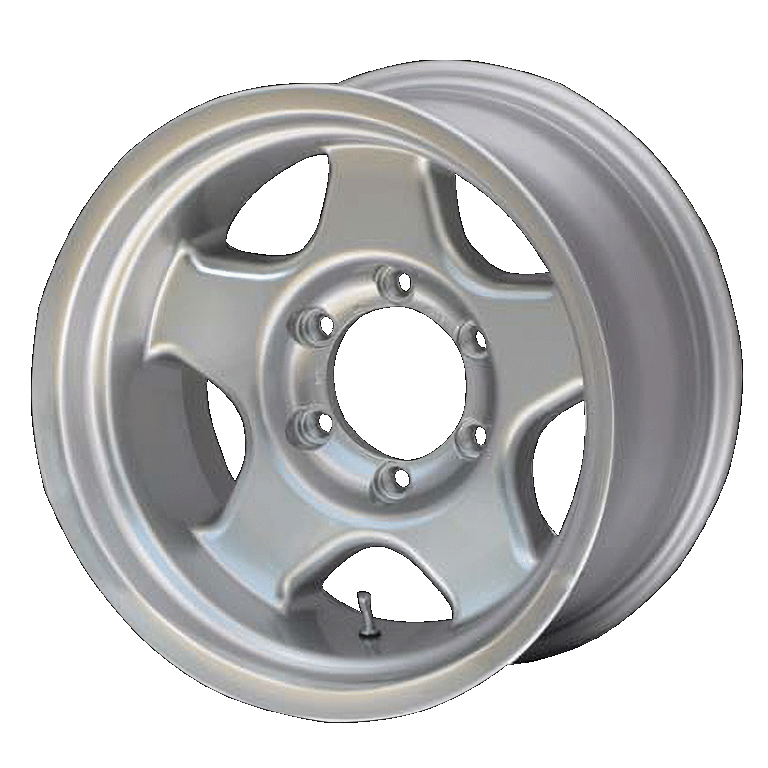 1988
BRADLEY V
The BRADLEY-V, which later became the standard model of 4WD-specific wheels, was introduced. Lightweight, 5-spoke, cast one-piece, 16-inch specs were at the forefront of the industry at the time.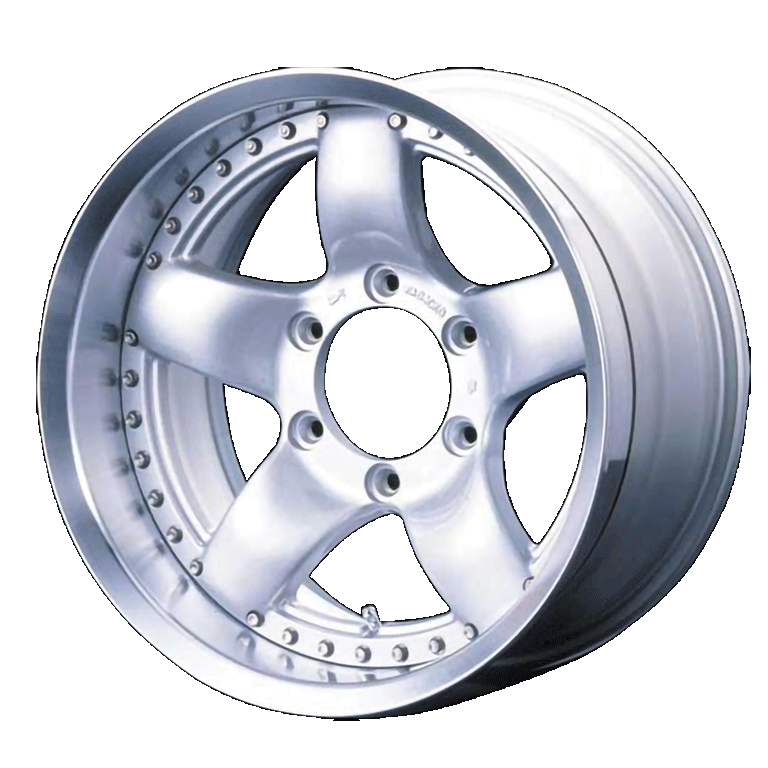 1991
BRADLEY IX
BRADLEY-IX, the pioneer of the 17-inch size, goes on sale. This fully forged 2-piece construction (3-piece only for 17-inch) was later offered as a dealer option on Toyota's Lancre 80, 90 Prado, and Hilux Surf models.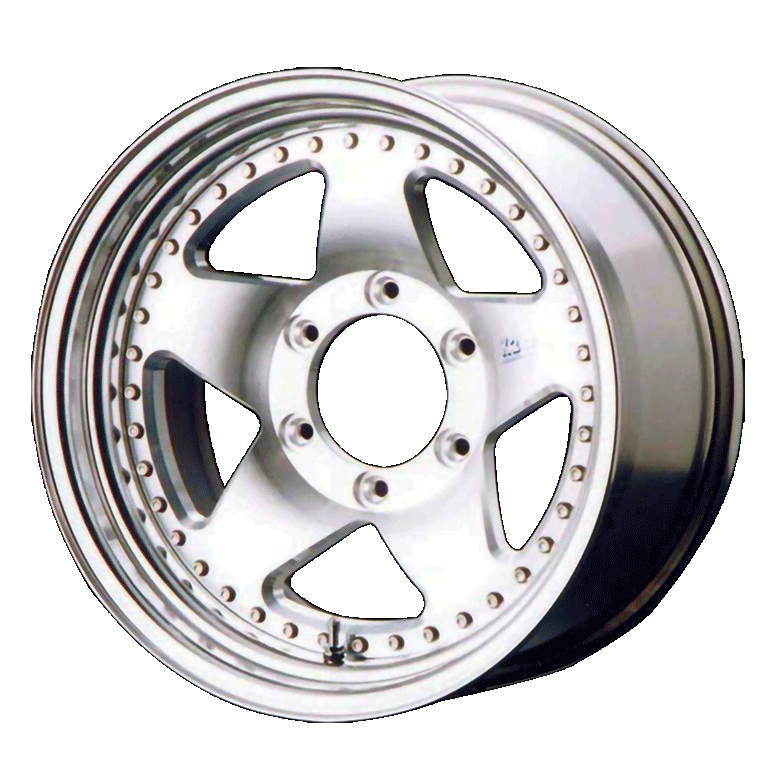 1992
BRADLEY K2
The BRADLEY-K2, which follows the design of the BRADLEY-02, is positioned as a development model with further quality improvements.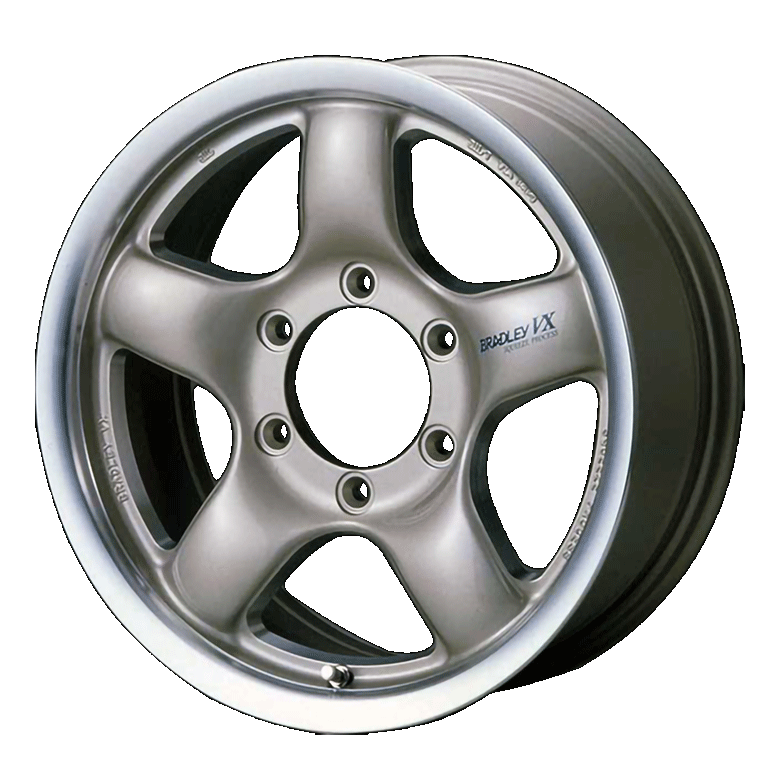 1993
BRADLEY VX
The BRADLEY-VX, which uses the "Squeeze Process" that combines the design freedom of casting with the high strength of forging, is now available as a dealer option for the Toyota RAV4.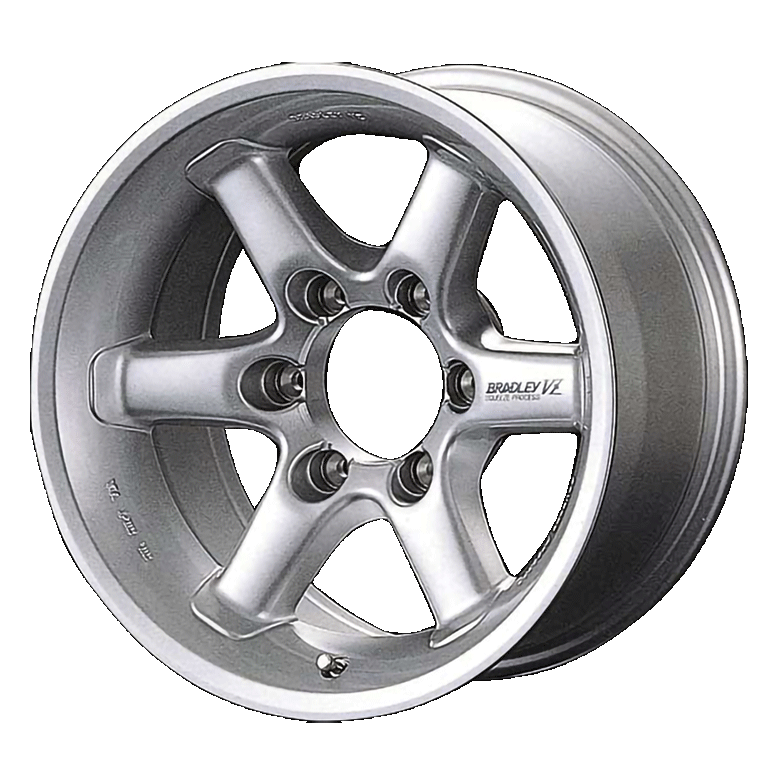 1995
BRADLEY VZ
BRADLEY-VZ (Squeeze process 6-spoke 1-piece wheels) released. Line-installed on Nissan Terrano (R50 series) Limited.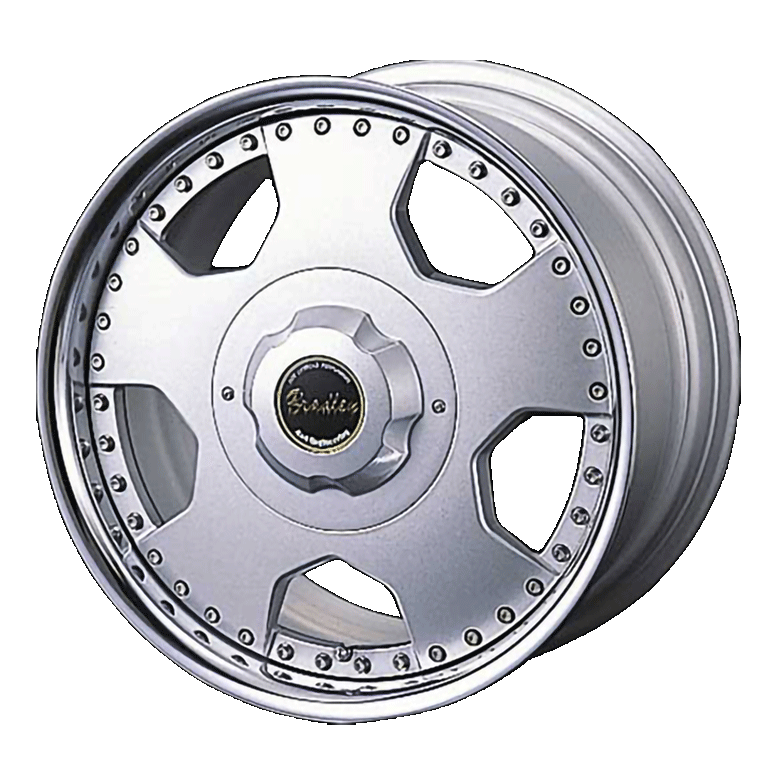 1998
BRADLEY ZERO
Launch of the BRADLEY-ZERO, a 3-piece wheel with a forged disc and natural diamond-cut outer rim that offers greater design appeal.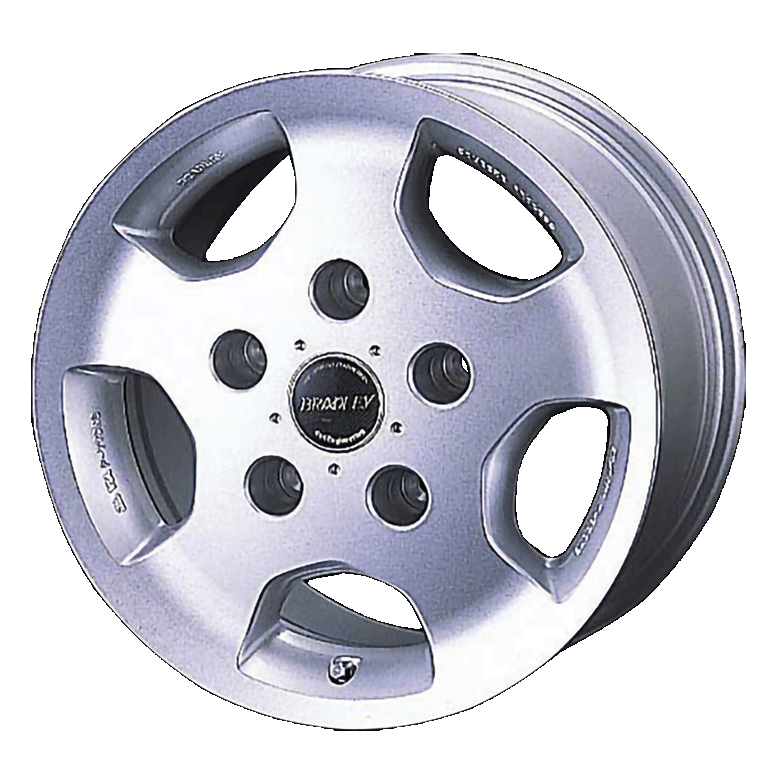 2000
BRADLEY 100
BRADLEY-100 with squeeze process 1-piece construction, line-mounted on Toyota Kruger VS package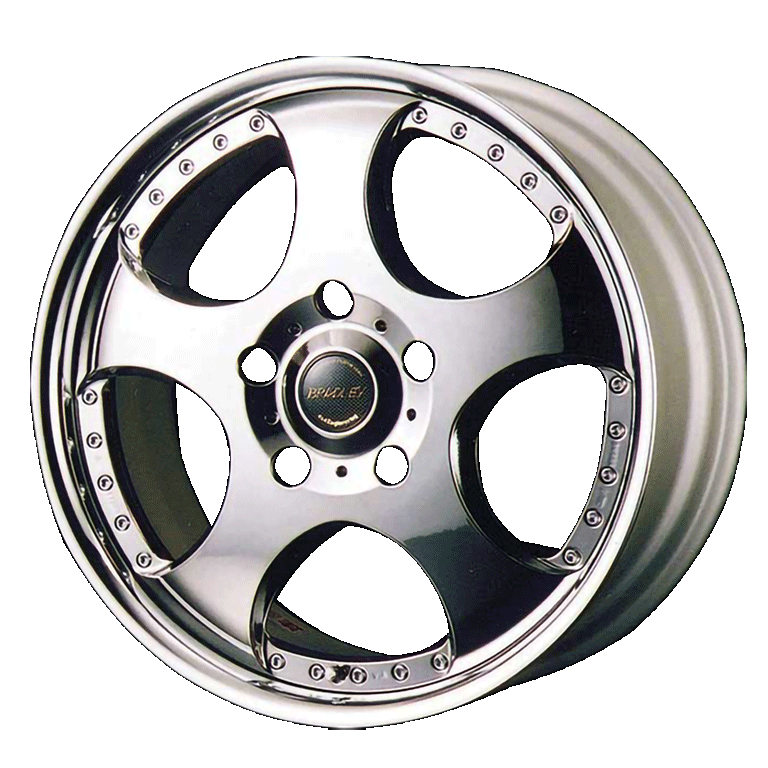 2000
BRADLEY SS
The BRADLEY-SS features forged discs and natural diamond-cut outer rims, with a reverse slim design and a three-piece construction. Available in 3 colors and 2 sizes, 16" and 18".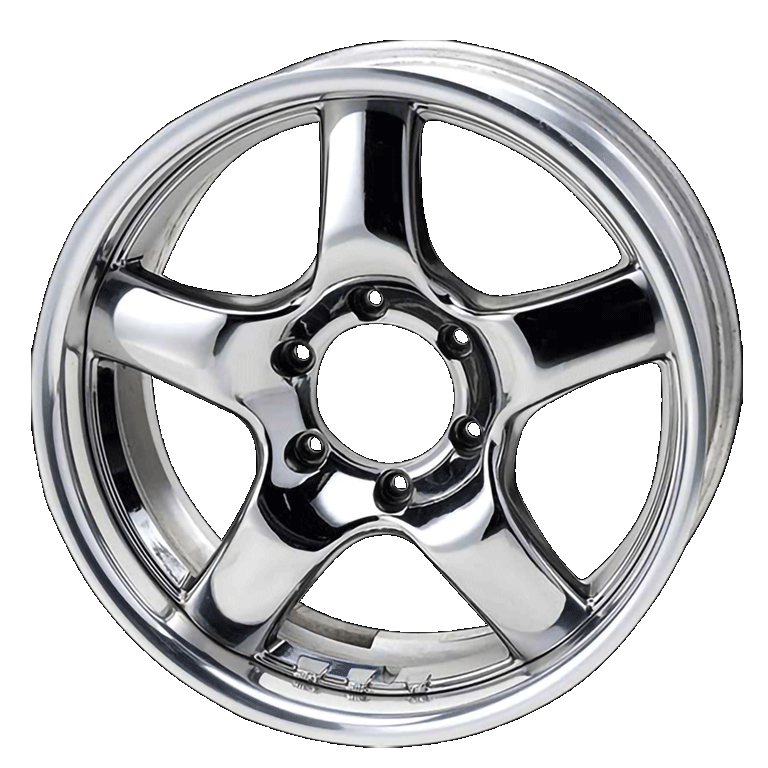 2003
BRADLEY dt1
The BRADLEY-dt1 is a two-piece construction combining five soft, long roundish spokes and a precision rim. The disc and rim can be freely combined for a perfect match.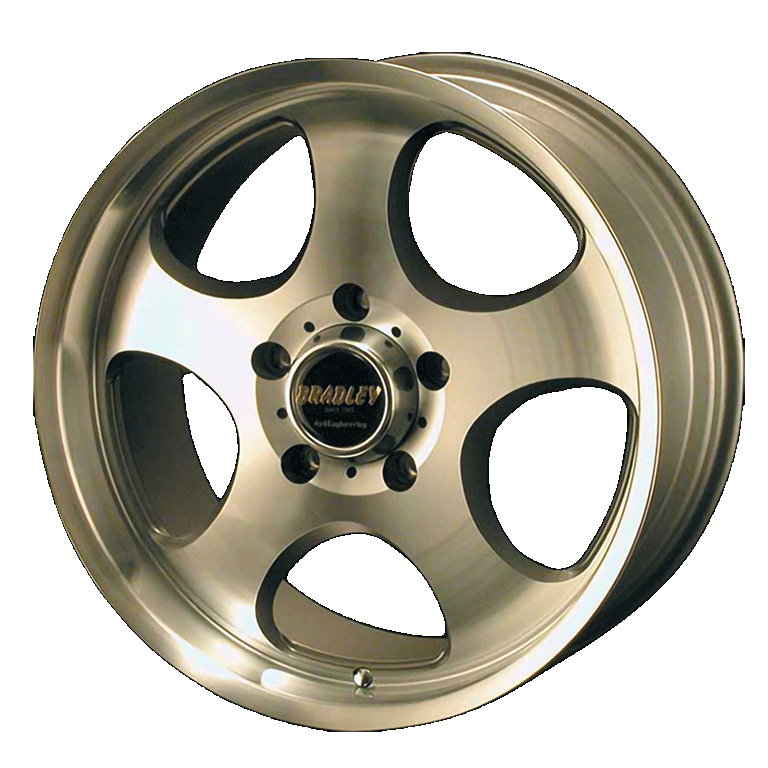 2004
BRADLEY XD
One-piece structural wheel incorporating the new technology of the time, the "crack forging method". The lightweight, high-strength concept of the BRADLEY series has been realized at a higher level. Size: 20 inches, designed to be installed on the RANKLE 100.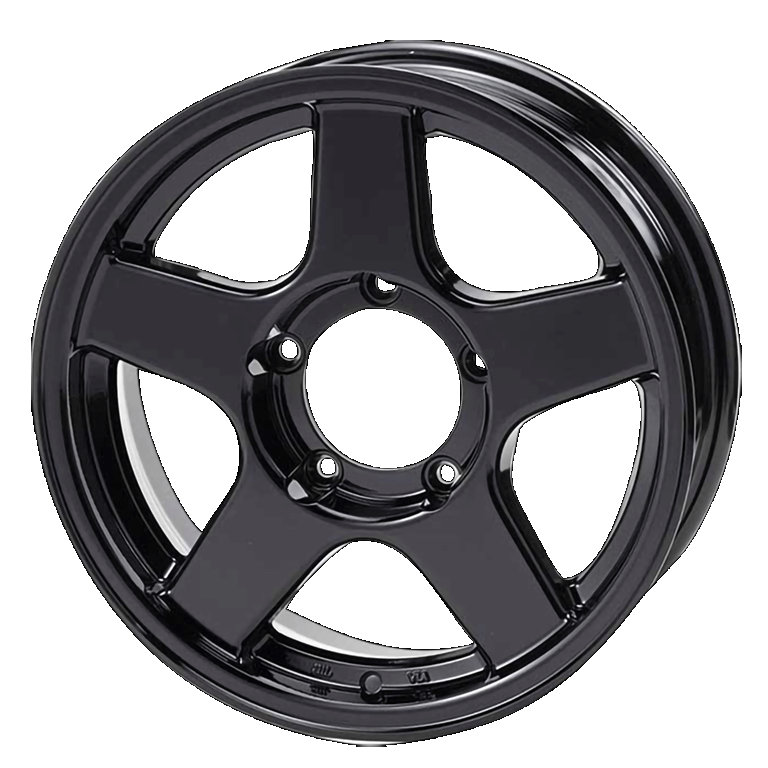 2009
BRADLEY BRADLEY V Evolution
The first MAT PROCESS manufacturing method was adopted to achieve rigidity comparable to that of forging and an overwhelming weight reduction despite the casting process. The JWL standard is the only one to be certified, and all unnecessary extravagance has been eliminated to create a competitive 4WD wheel.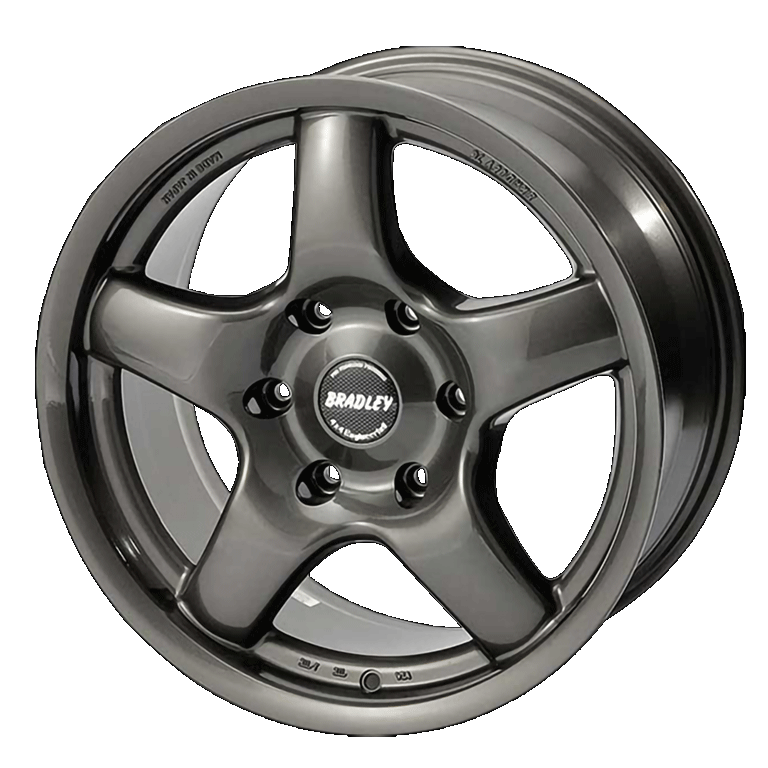 2010
BRADLEY Pi
The rounded 5-spoke cast wheel, named after the letter pi, is one of the most popular and standard models in the BRADLEY series.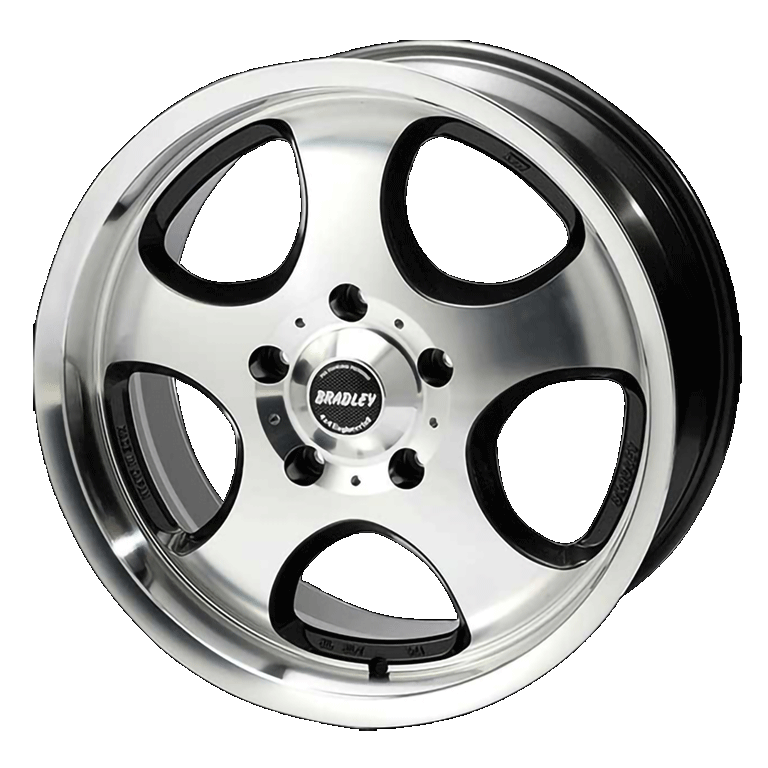 2018
BRADLEY XD Ⅱ
BRADLEY-XD II is the latest evolution of the MAT PROCESS manufacturing process, offering light weight, high precision, and rigidity, while the deep rim and five rounded rims emphasize strength and beauty.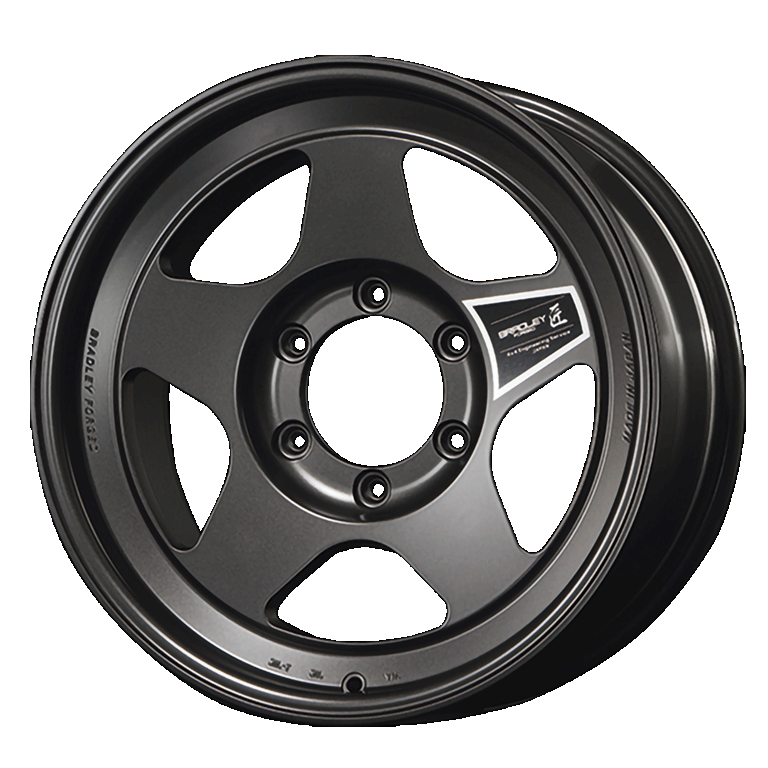 2021
BRADLEY FORGED TAKUMI
The strongest Bradley ever, BRADLEY FORGED TAKUMI (forged 4WD wheel) is released. Reviewed from the basic material mold for forging to ensure the optimum cross-sectional approach, clearance, and wall thickness as a dedicated vehicle model design.
INTERVIEW
Life with 4WD.
A variety of fans talk about BRADLEY's appeal.
#01
70 and 40. two Runks, a 70 and a 40. I want to continue to drive for a long time to come.
BRADLEY CUP CHALLENGE
Conference Organizing Committee Chairman
Kazuyuki Ueno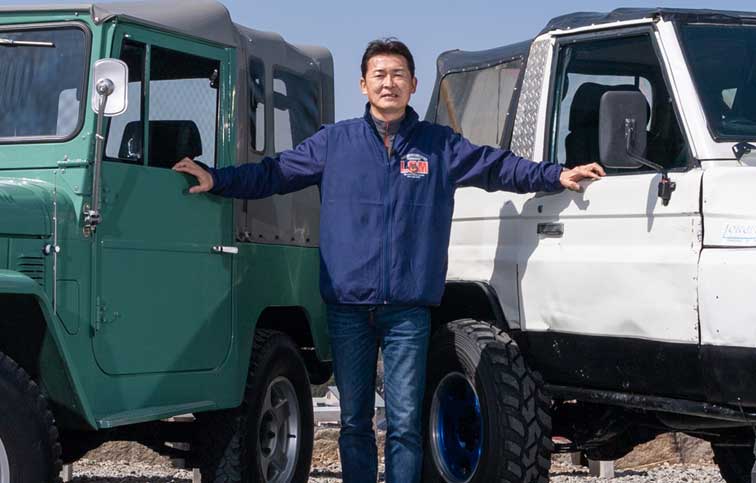 CAMPAIGN
Original Sierra Cup
Present!
During the Bradley 40th Anniversary Campaign, customers who purchase a set of four BRADLEY wheels at an authorized dealer will receive an original Sierra cup.
For more information, please contact a BRADLEY authorized dealer.
*The event will end when all products are gone.
View Campaign Details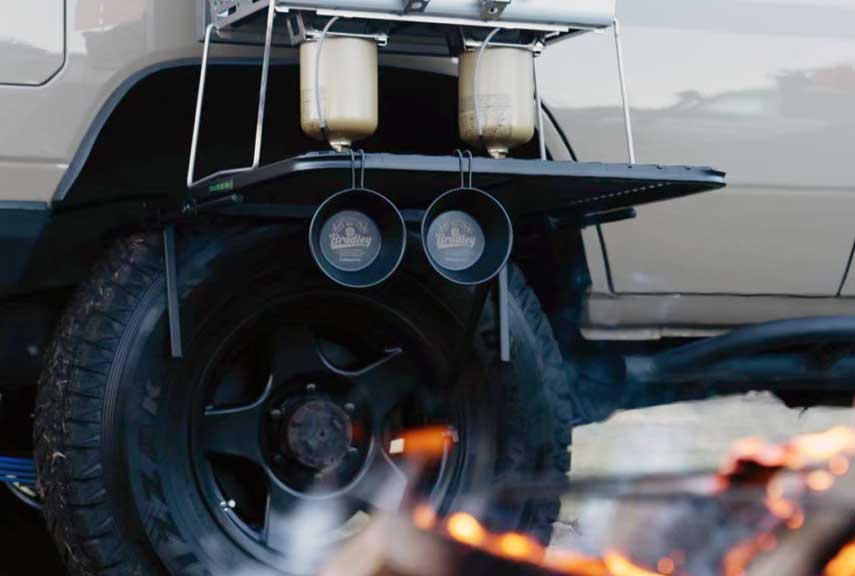 PROJECT OF BRADLEY 40TH #01
The return of a legend.
Bradley reissue size is now available.
The long-awaited reissue size is now available for real competition users. The details have been brushed up and re-released as befits the year 2022.
See details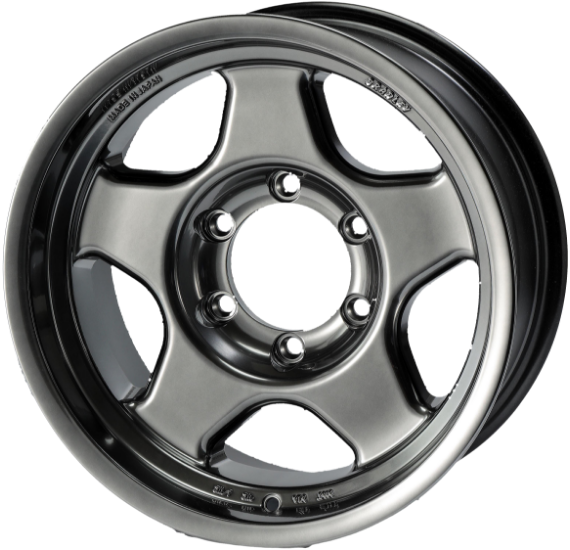 BRADLEY 40th Anniversary Project #02
PROJECT OF BRADLEY 40TH #02
BRADLEY 40th Anniversary Commemorative Merchandise.
Now being released one after another.
Various goods featuring the 40th anniversary logo,
available in limited quantities.
See details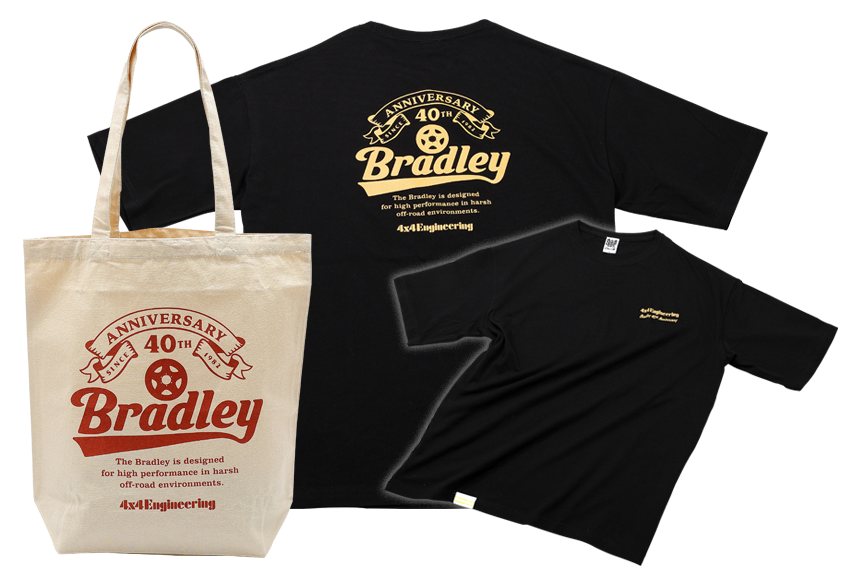 PROJECT OF BRADLEY 40TH #03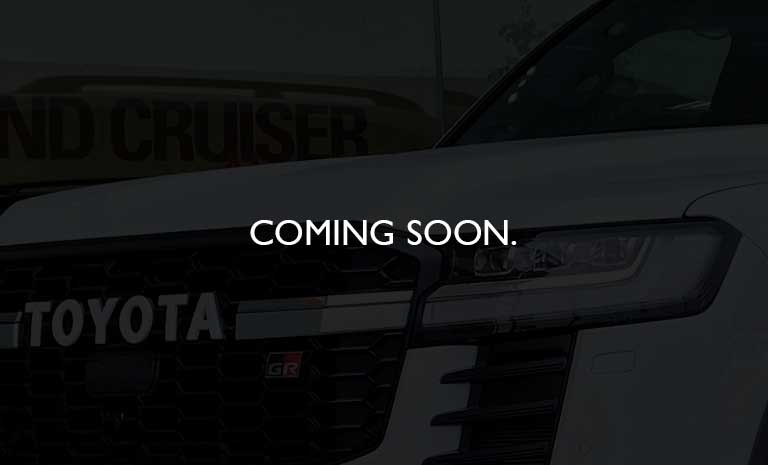 PROJECT OF BRADLEY 40TH #04 BRADLEY CUP CHALLENGE
A traditional trial competition
to determine the "strongest 4WD rider".
Land Cruiser Training Meeting" supported by BRADLEY. Strong drivers from all over the country who know how to drive competes to bring the potential of the LAND CRUISER to the limit.
View BRADLEY CUP