Event

I participated in the 35th Land Cruisers Meeting.
I participated in the 35th Land Cruiser Meeting (LCM) again this year.
The annual Land Cruiser Festival was held on November 20th (Sat.) and 21st (Sun.), and it was held again this year.

This year's event was held at the Onoji Family Campground in Susono City, Shizuoka Prefecture, and 450 Land Cruisers gathered from all over Japan. 4×4 Engineering also had a booth with demo cars and wheels.
We would like to thank the many Land Cruiser users who have installed the "BRADLEY V" and "Country Suspension". In addition, many people were able to see the 17-inch BRADLEY FORGED Takumi wheels that went on sale in February this year, and the 16-inch wheels that went on sale in October, and they were able to compare the forged and cast models. We were also able to get feedback from actual users such as "I want this size! We will make use of your comments in our future development.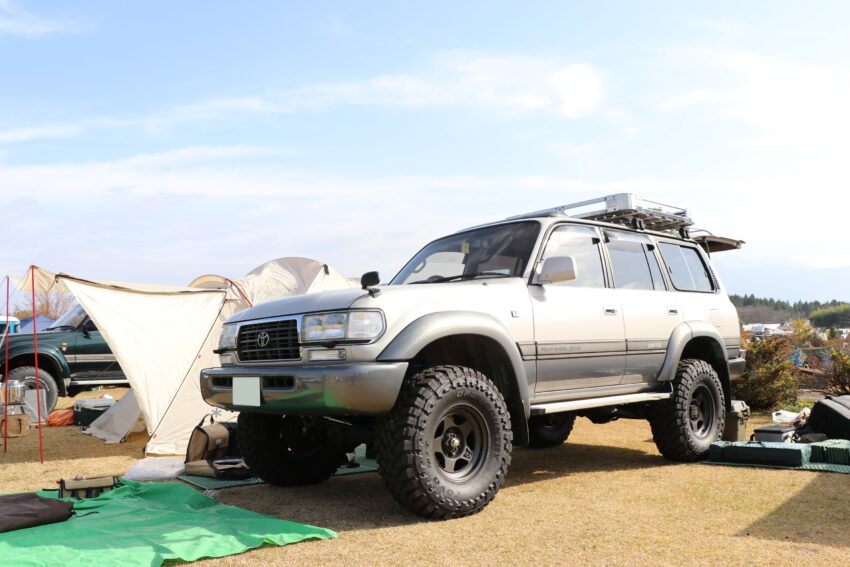 In the venue, there was a Land Cruiser 80 that had been fitted with the BRADLEY FORGED Takumi!
They joined us with the 16-inch wheels that were just released in October. The wide body and shark rims give it a great presence! Thank you for the spoke stickers.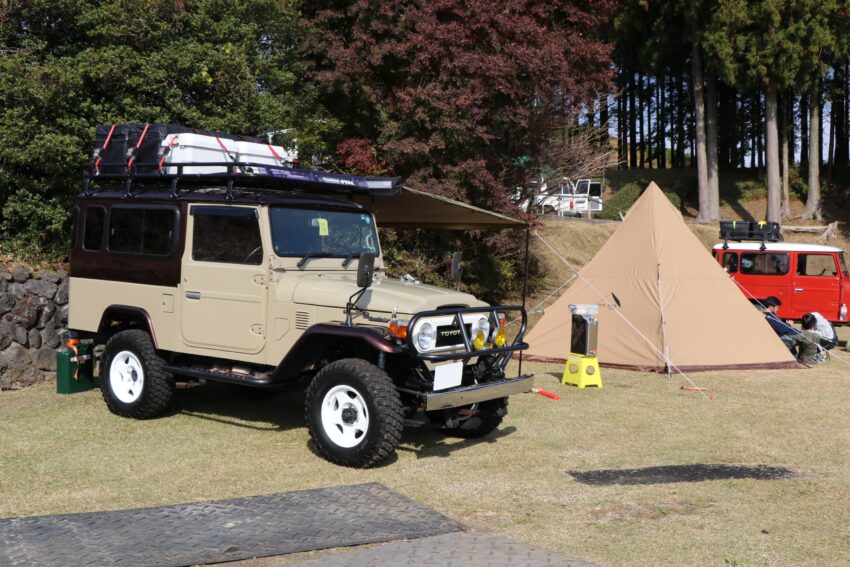 BRADLEY V" for the Land Cruiser 40. Camping, Land Cruiser beside me, Land Cruiser everywhere I look! This is the charm of the Land Cruisers Meeting. The pearl-white BRADLEY V also looks better in some scenes.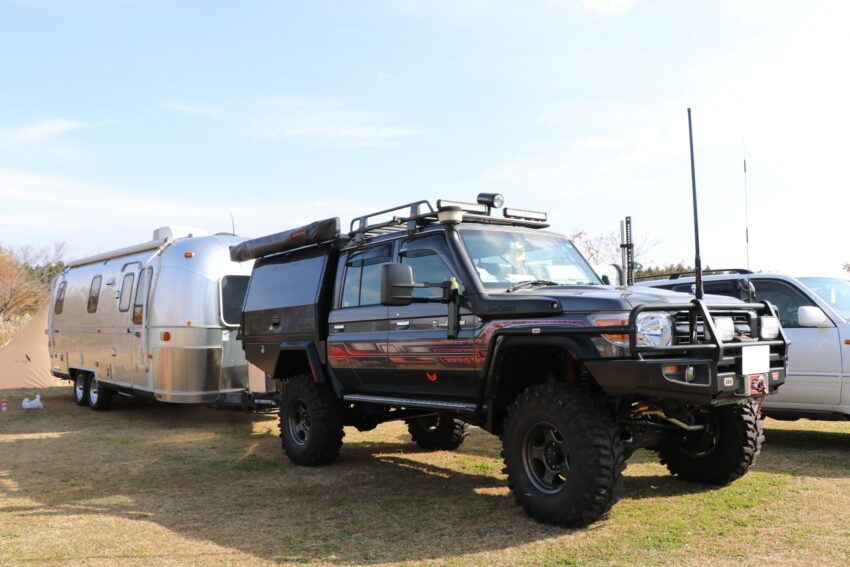 This is a very powerful Land Cruiser 70 (GRJ79) with an Airstream in tow. It's not an easy sight to see, so it's amazing! That's one word for it. Thank you for installing [BRADLEY V] on the foot of your car. The photos we took this time will also be posted on the 4×4 Engineering website on the gallery page, so please take a look there as well.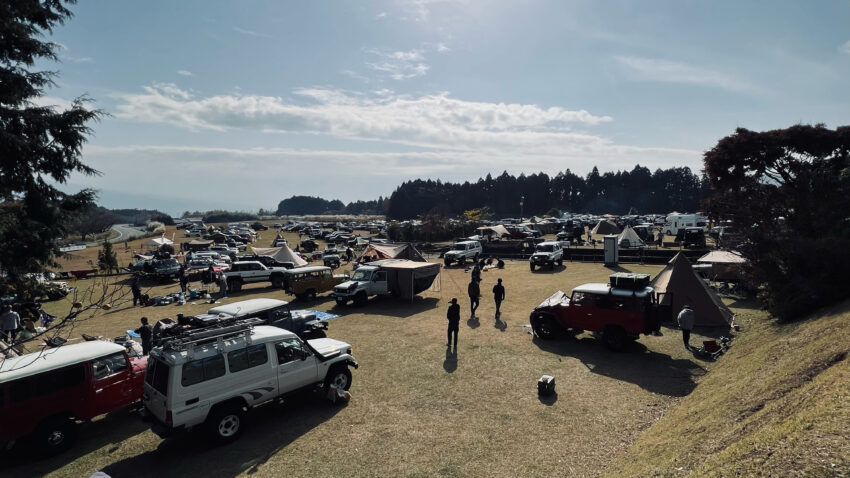 We would like to thank everyone who came to the 4×4 Engineering booth, those who took photos, and those who were involved in the organizing and management of the event. We look forward to seeing you at the next Land Cruisers Meeting.